wfcc trainer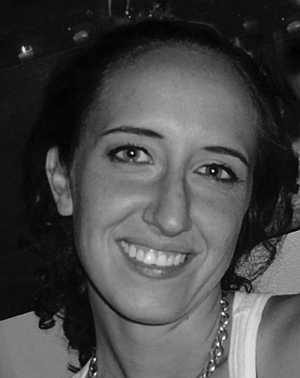 Danielle Coppola
Certified Level Personal Trainer
Areas of Practice
I am a certified Personal Trainer who specializes in helping people reach their goals at any level and to help them adhere to their routines through very personalized exercise programs. I focus on core strengthening together with building the proper foundation and balance to allow the body to develop on to more advanced exercises. The dedication to my clients with the rapport I build with them is very important. I have worked with all ages and genders. I create an optimistic and positive mindset together with a specific program to meet individualized needs. I am confident this can be achieved at all levels of fitness.
Experience
I have been training as a Personal Trainer since 2008. I have worked as a level 1 Tennis Instructor, a Swimming Instructor and Lifeguard. My previous work experience has allowed me to truly enjoy helping people improve their fitness level. With both teaching fitness, tennis or swimming I have worked with a variety of people to obtain individualized goals.
Philosophy
I believe that everyone should live their life to the fullest potential, which starts with the correct mind set. Therefore, with the proper support and guidance, many goals can be achieved. Other changes that are also obtained include, confidence and drive with daily life and ambitions. Goals are important because they help set a clear level of where you want to be in a specific amount of time and I would love to help you on that journey.
What Our Members Say
I've been a member of many gyms since 1980, most recently, the Womens Fitness Clubs of Canada on Bayview Avenue. For most of those years I've worked very hard to stay fit, usually with the help of a personal trainer. However, there reached a point last year when I lost all motivation, I gained weight, and decided that, now in my late 60's, I was too old to worry about it.
In February, after being told that I was osteopenic, I started training with Danielle Coppola. I was very impressed with her knowledge, her kindness, her caring, and her dedication. Our training sessions were designed to focus, not only on the areas effected by my osteopenia, but also areas where I really wanted to improve, particularly my core strength. Not only did I see improvement in the areas effected by the osteopenia, but within a very short period of time I saw changes in my body that I had not thought possible.
Each week we go over my program, and Danielle changes it according to my progress. I've lost 20 lbs since we started, my posture has improved, my core is strong, and friends tell me that I have never looked better.
Last week, the night before my training session, I developed a sciatic like pain, which I've had before. Usually it takes up to a week to see noticeable improvement. Danielle worked on this, helped me with stretches, and gave me a set of exercises to help resolve the pain. I was stunned because by the end of the session the pain was almost gone, and within a day it had totally resolved. She followed up with me throughout this period.
I can't find adequate words to describe how much Danielle has helped me, or to express my gratitude to this incredible young lady, who has changed my life. I can't imagine any circumstances under which I would stop training with her.
I want to congratulate you on your wonderful trainers, in particular, Danielle, who has improved my body and my life more than I could have ever have believed possible.
Sincerely,
Barb Griesdale,
Club member No. 8448