wfcc trainer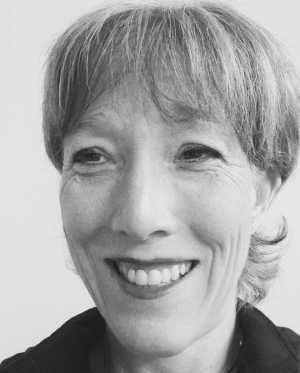 Andrea Merling
Certified Level Personal Trainer
Areas of Practice
Designing and implementing creative exercise programs to ensure that my client's reach their ultimate fitness goals. Training client's to increase their muscular strength and endurance, increasing stamina, balance, losing unwanted pounds and improving postural imbalances are areas that I specialize in.
Experience
I started training clients on a regular basis in the late summer of 2013 while living in Palm Beach Gardens, Florida. Working closely with clients ranging in age and different fitness levels heightened my knowledge and ignited my passion to continue learning after moving to Toronto in the summer of 2015; to provide client's with safe, efficient, effective and fun exercise programs at Women's Only Fitness Clubs of Canada. I also led a seasonal, weekly outdoor bootcamp in the Spring/Summer of 2014.
Philosophy
My philosophy is quite simple. Exercise is not easy. Changing your lifestyle is also not easy. My client's will enjoy exercising and will want to change their lifestyle for the betterment of their overall health by reaping the benefits of exercising. I can offer workouts that will be creative and fun! Motivation is also pivotal in helping those who need that extra push.
Certifications & Achievements
FiTour Personal Trainer Certification (Palm Beach Gardens, Florida), TRX on-line course, CPR/AED certified – American Red Cross (Florida). Can Fit Pro Personal Trainer Specialist Certification (Canada), Can Fit Pro CPR/AED certified. In March 2013, I competed in a National Physique Committee (NPC) Women's Physique Contest, Class A. I am thrilled to be able to be part of such a talented group of Personal Trainers here at Women's Only Fitness Clubs of Canada and looking forward to meeting and helping you reach your fitness/healthy lifestyle goals.
What Our Members Say
I have been working with Andrea for just over a month. I find her very
knowledgeable. She has shown lots of skill in designing my programs.
Every program has a lot of variety, which makes it more interesting.
Andrea has even done kick boxing with me. I love it. Thank you Andrea
for making me feel that I can do this. I feel really good about myself
and I know it is keeping me healthy. As you know, I am no spring
chicken! Looking forward to seeing you next week.
- Madelene Levy
"Training with Andrea is getting me great results, while never making
me feel frustrated or bad about myself. I go into every session 100%
sure that once it's done I'll have made significant progress
towards my goals. I also greatly enjoy the variety of every session,
you never know what she'll throw at you :D Great energy and
attitude overall."
- Elena Flat
It is my pleasure to let you know about my experiences training with
Andrea Merling at the Promenade Mall location.
Simply put; Andrea is amazing! She is extremely knowledgable;
professional and personable. I look forward to my work outs with her.
She greets me with a smile every morning and keeps me motivated and is
extememly encouraging; and this is what gets me up early and gets me
to my work outs.
I would not hesitate to recommend Andrea to any of your members at the
club.
And I am happy to say that I am seeing results!
- Sandy Peres