wfcc trainer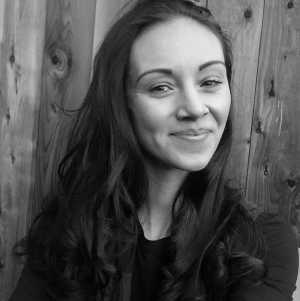 Heather Colasuonno
Certified Level Personal Trainer
Areas of Practice
I AM A CERTIFIED PERSONAL TRAINER; I HELP CLIENTS BUILD STRENGTH, ENDURANCE AND CHANGE THEIR BODY COMPOSITION THROUGH PERSONALIZED TRAINING PROGRAMS AT A VARIETY OF FITNESS LEVELS. WATCHING CLIENTS BUILD CONFIDENCE IN THEMSELVES, SET NEW GOALS AND BECOME MENTALLY STRONGER IS THE MOST ENJOYABLE ASPECT FOR ME.
Experience
I HAVE TAUGHT INDOOR CYCLING AT WOMEN'S FITNESS SINCE 2015. I HAVE COMPLETED RACES FROM THE 5KM-50KM DISTANCES. THROUGH THIS EXPERIENCE, I HAVE LEARNED HOW TO HELP MYSELF AND OTHERS TRAIN AT A HIGHER LEVEL, FUEL THEIR BODIES MORE EFFECTIVELY AND KNOCK DOWN SELF IMPOSED LIMITATIONS. BUILDING MENTAL MUSCLE IS JUST AS IMPORTANT AS PHYSICAL MUSCLE FOR MAKING EFFECTIVE LIFE CHANGES.
Philosophy
THE BASIS OF SUCCESS LIES IN HOW YOU VIEW YOURSELF. I BELIEVE FOR LASTING AND EFFECTIVE CHANGE, WE HAVE TO LEARN TO VALUE AND BELIEVE WE ARE WORTHY OF GOOD THINGS. BY RAISING YOUR STANDARDS AND CHANGING YOUR HABITS, YOU CAN CHANGE YOUR LIFE. WE WILL ALWAYS BECOME WHAT WE BELIEVE. "WHETHER YOU THINK YOU CAN, OR YOU CAN'T, YOU ARE RIGHT."- HENRY FORD
Certifications & Achievements
CANFIT PRO PERSONAL TRAINER SPECIALIST/LIFESAVING SOCIETY LEVEL C, CPR/ CURRENTLY WORKING ON CANFIT PRO HEALTHY EATING AND WEIGHT LOSS COACH CERTIFICATION/ BOSTON MARATHON 2017 QUALIFIER, 50KM ULTRAMARATHON FINISHER, FINISHER OF 11 HALF MARATHONS, AND NUMEROUS 5KM AND 10KM RACES.