wfcc trainer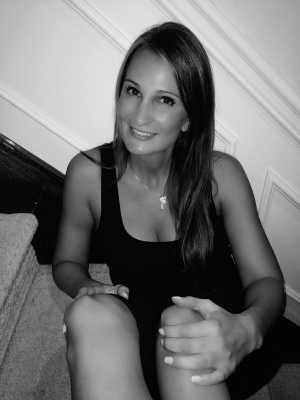 Stacy Skoumidas
Certified Personal Trainer & Registered Holisitic Nutritionist
Areas of Practice
Specializes in weight training, weight loss, Holistic Nutrition, endurance, balance, agility and bone loss prevention. Over the last 25 years of my life, fitness has always been a great component. Whether that be in a gym, community centre, yoga studios or my former private home business life for me has always been centred on fitness. I practice Yoga, kickboxing, weight training, training for marathons, stretch, strength training and holistic nutrition.
Experience
I lived in California for ten years, eight of which I practiced fitness training with various clients. I worked with a high level, expert trainer to increase my knowledge and variety of different exercises and also kept up with current trends. I was trained on the TRX as well as different forms of mixed martial arts in order to increase my scope of practice. I have worked with Chiropractors, doctors, and other nutritionists. I worked at the community centres locally and other various gyms for the last five years along with running my own private home gym. I am a mother of three sons, and one grandson…yes you read that right!!! I am a grandmother!
Philosophy
The things you tell yourself are the very things you achieve. Think great…. achieve great. Think negatively and your results will reflect that. What are you telling yourself today about YOU?? I SAY YOU ARE GREAT AND WORTH THE INVESTMENT! Invest in me as we invest in you.
Certifications & Achievements
Personal Trainer Specialist, Yoga Instructor, Spin Coach, Advanced Kickboxing Coach, Registered Holistic Nutritionist.