wfcc trainer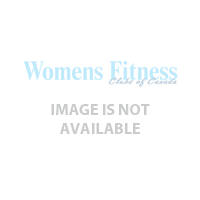 Afsaneh Hassani
Certified Level Personal Trainer
Areas of Practice
I have experience working with different people with all types of different goals, diverse personalities, backgrounds and challenges. I practice what I preach, strength & endurance training, conditioning, and overall personal development so that I could be the best version of myself for all of you! We are on this journey together & we will work together to achieve your goals. It is never too late, it is your life, make it great! I cannot wait to start this exciting journey with you!
Experience
I believe in training so much so that I got myself an experienced trainer with whom I worked with for almost two years. She taught me what it really takes to train insane or remain the same! I have worked at a few different facilities over the years and I absolutely love what I do, empowering women, increasing their overall self-worth, self-esteem and confidence is my passion.
Philosophy
I love challenging myself & pushing myself beyond my limits. Never forget that your mind will quit a thousand times before your body will. When you find yourself fading during a tough workout, think of this quote, it will inspire you to push beyond your limits & help you finish your workout strong.
Certifications & Achievements
Personal Trainer Specialist, CanFit Pro, CPR, Boot Camping & Belly dancing instructor