wfcc trainer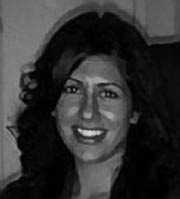 Gizelle Wolfe
Certified Level Personal Trainer
Areas of Practice
I enjoy working with clients of various ages and fitness levels. My clientele includes athletes, people with medical conditions, injuries and back pain, and those that are new to exercising. Every client is unique and I am passionate about helping each one reach their personal goals and challenge them along the way.
Experience
I have been with WFCC since 2002. I have a special interest in power, balance and core training, as well as experience with postural, low back, and exercise rehabilitation. I am qualified to work with medical conditions such as diabetes, fibromyalgia, MS, Parkinson's, and various heart conditions.
Philosophy
I take a holistic approach to fitness and training. Those who are willing to commit, learn, and make changes will experience the positive effect on their body and mind. Think strong, be positive, and make it happen!
Certifications & Achievements
B.A. Double Major in Kinesiology and Psychology, York University Masters in Human Kinetics, University of Ottawa Rehabilitation of the Athlete, MSK (2011) Certified Exercise Physiologist, Canadian Society of Exercise Physiology (2010) Certified Personal Trainer, Can Fit Pro (2005) Association of Ontario Snowboarders (AOS)