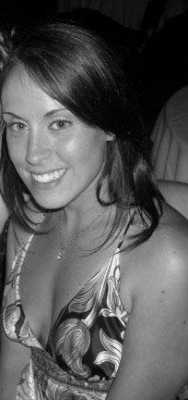 Suzanne Poirier
Professional Member of the Ontario Kinesiology Association & Master Level Personal Trainer
Areas of Practice
I love working with women who have decided that health and fitness should be a part of their life. I take pleasure in helping women obtain their fitness goals and in turn, feel better about themselves. Whether your goal is better health, weight loss or toning I can help you get there!
Experience
I completed my under-graduate degree at York University in Kinesiology and Health Science, as well as a post-graduate program at Humber College in Exercise Science and Lifestyle Management. My years of education have equipped me with an array of knowledge of the human body and how it works, this along with many years of being active and working out myself I can help others reach their health and fitness goals as well.
Philosophy
I believe that in order to succeed with training you have to make a lifestyle change that incorporates healthy behaviours day to day. Including exercise into your daily routine should be a priority and scheduling exercise into your daily schedule insures that you have the time to do it.
Certifications & Achievements
Professional Member Ontario Kinesiology Association Kinesiology Honours Specialization, York University Certified Personal Trainer, Can Fit Pro Lifesaving Society Standard First Aid with CRP-C Exercise Science and Lifestyle Management postgraduate certificate, Humber College
What Our Members Say
"I love Suzanne she's awesome and soooo funny / fun to be with the best trainer ever"
October 4, 2012 Chuck Penner