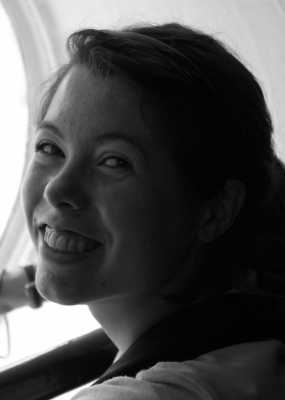 Meet our fabulous WFCC Burlington Trainer of the Month: Erin Makins!
Erin is a Kinesiology graduate from McMaster University where she specialized in human physiology, including rehabilitation of sport and chronic injuries as well as physical activity for special populations, such as those with coronary heart disease. While at McMaster, she was a part of the cross country and track teams and has acquired first hand experience of training at a higher level. 
Erin is excited to share her passion for health and fitness with members in the hope that they can improve their quality of life. Through her schooling and first hand experience, she has acquired a significant amount of knowledge regarding physical activity and the vast amount of benefits it provides. She also knows that the nature of our society promotes an unhealthy lifestyle. She believes that it is never too late. Anyone, no matter how young or old, can make changes and begin enjoying the benefits of a healthy lifestyle!
To book a session with Erin, just click here and get in touch – or call WFCC Burlington at 905-631-1520. Or you could WIN one of two FREE personal training sessions with Erin… read on for how!
My top 5 workout songs:
This changes all the time! Right now they are:
1. Evacuate the Dance Floor – Cascada
2. Fire Burning – Sean Kingston
3. Don't Stop the Music – Rihanna
4. I Get Knocked Down – Chumbawumba
5. Hey Ya – Outcast
Favourite Piece of Equipment: My Body!
There are so many ways to challenge yourself with only your body weight. There is an unlimited number of variations to so many exercises from push ups and pull ups to squats and core exercises that you only need your own body for. The best part is you can adapt them to any fitness level!
My Exercise of the Week: Side Plank with Rotation
A side plank is awesome for your core. It especially targets the obliques as well as the quadrates lumborum, which is a major stabilizer for your spine!
Begin with your elbow underneath your shoulder and body in a straight line. Place your top foot in front of the bottom (heel to toe alignment).  (If you need to work up to this, support your body from your knees vs your feet). Think of driving your shoulder towards your body to activate your lats and raise your hips up in a straight line.
To increase the challenge, raise your top leg towards the ceiling.
To further increase the challenge, rotate your body towards the floor by going from the sides of your feet to your toes into a front plank position. Make sure to keep your spine in a neutral position! Your whole body will be working to stabilize!
So, when's your FREE demo?
Monday June 24th @ 10:30am. See you there! 🙂
Want to work with Erin? You could WIN a free personal training session to get you started! To enter, all you have to do is "LIKE" us on Facebook if you haven't already, and LIKE the photo of Erin we've posted to announce her selection as Burlington Trainer of the Month. We'll draw a winner on Monday, June 24th!