Post by Michelle Slaman R.Kin (Burlington Location)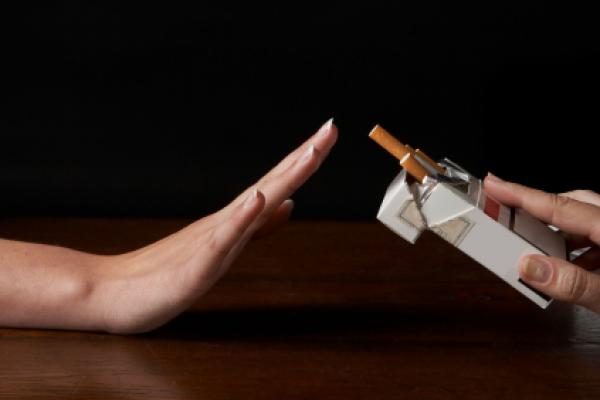 It's World No Tobacco Day today and we want to help you quit to stay fit!
Have you thought about quitting but aren't sure you can do it? Being physically active can help ease withdrawal symptoms and cravings! Any bit of activity that you incorporate into your day will help.
Here is a list of benefits YOU get from being physically active:
Give you more energy!
Decrease stress
Increase the amount of calories burned
Improve your mood
Increase your self-esteem and confidence
Distract you from smoking
Lessen cravings and withdrawal symptoms
Help you sleep
When you are attempting to quit incorporating physically activity into your lifestyle to improve your chance of success, and we want you to succeed at being a healthier version of yourself!
How can working with a kinesiologist or personal trainer help you stay on track and reach your goals?
Personal training is an essential component of the quit and get fit program established by the Canadian Lung Association. This program that has been proven to work! By incorporating the four milestones approach we will be able to help you achieve becoming smoke free. Throughout your sessions we will establish goals and work on overcoming setbacks as a supportive team. By working at this together you will have a higher chance of success.
Four milestones approach that will help you stay on track and help you quit for good!
The first milestone is to set the quit date. During your first session we will decide which date in the near future will be your quit date! By determining why quitting is important to you, and what has and hasn't worked in the past we will develop a program for success!
The second milestone is planning for success. During this period we will be working to determine what triggers your desire to smoke and ways to overcome these obstacles. Are you ready for your new life as a non-smoker? Are you ready to make the change? Together we will develop a plan that will work for you!
The third milestone is quit day! This date is very important! At this milestone we will focus on why you want to be smoke free and how to deal with triggers to prevent relapse. Withdrawal is a big challenge during this stage and a plan to deal with withdrawal is established to make the transition as smooth as possible. Exercise is one of our best defences!
The final milestone is post quit day. Here we will focus on how far your physical fitness has come since you have started! Exercises will begin to become easier for you.
By working together with your trainer, and making exercise an essential component of your quitting plan, you can boost your chances of successfully becoming healthier, stronger and most importantly smoke-free!