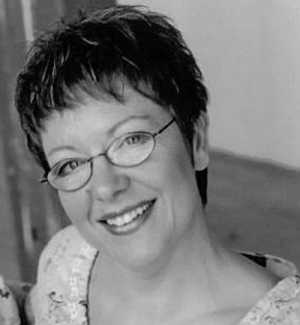 Meet our fantastic Trainer of the Month at WFCC Pickering: Shari Coulter, CLPT! Shari has been in the dance and fitness industry for over 20 years, and was the Director of the Shari Robinson's School of Performing Arts for 13 years. Shari's specialties include dance based workouts, weight loss programs and core training. She also designed the 15 minute workout blast and the Functional Dynamic Training program for Womens Fitness Clubs.
To book a session with Shari, just click here and get in touch – or call WFCC Pickering at 905-420-1520. But read on, because you just might WIN a session… or 3!
Favourite Move:
Today I'm going to teach you a move called the Woodchop! The starting position is with my arms up, and the ending position is the one with my arms down in a lunge. This is a very functional exercise, great for golfers because of the rotational movement. It really works everything: Abs, obliques, shoulders and legs because of the lunge at the end of the movement. The over head movement continuously will also keep your heart rate up.
Top 4 Workout Songs:
1. Anything disco – okay, showing my age, I know!
2. On The Floor by JLO
3. Bohemian Rhapsody by Queen
4. I'm Sexy and I Know It by LMFAO.
Favourite Piece of Equipment:
The Bosu ball, because it creates an unstable surface when standing on it which makes you engage your core more effectively. So doing bicep curls or shoulder raises will add that extra balance work to your routine!
Want to work with Shari? You could WIN! Shari will be offering either a free dance conditioning session for the summer (3 sessions), or 3 personal training sessions, to one lucky winner. To enter, all you have to do is "LIKE" us on Facebook if you haven't already, and LIKE the photo of Shari we've posted to announce her selection as Pickering Trainer of the Month. We'll draw a winner on Monday, June 10th!