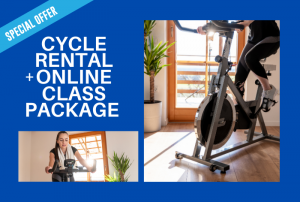 A NEW spin on your workout! Get a 3 month cycle bike rental + full access to WFCC online classes for just $450 + HST – including delivery ?✨
A limited number of bikes are available. Apply while supplies last! 
HOW IT WORKS
First, you'll need to complete and submit a rental agreement form (see details under "How To Apply" section!)
Within 24 hours of submitting your agreement form, a WFCC Representative will connect with you to confirm payment information and coordinate a delivery date and time
Treat our bikes well! A pre-authorized safety deposit will be required. The renter will be responsible for the full replacement cost if the bike is damaged or unavailable for pickup at the agreed upon time.
Get your sweat on at home with our online cycle classes OR browse replays that flex with your schedule from our Catalog
A minimum of 5 days before rental expires, a WFCC Representative will connect with you to coordinate pick up
Should you ever have any questions, issues or concerns about your bike, you may contact yourfriends@womensfitnessclubs.com for assistance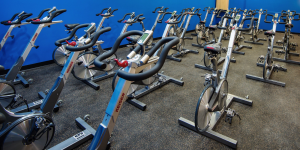 HOW TO APPLY
Questions? We're here to help! Please send an email titled "Cycle Rental" to yourfriends@womensfitnessclubs.com and a representative will be in touch with you within 24 hours Monday through Friday.