wfcc trainer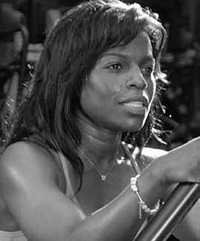 Gillian Blackett
Elite Level Personal Trainer
Areas of Practice
I posses versatility in fitness, wellness and education with certifications such as, Cycle, kick box, step, weight training, stability and bosu ball, Turbo Kick, Piyo and Zumba. I like to promote variety in a fitness regime which helps to; prevent injury, prevent hitting a plateau and to achieve greater results within a shorter period.
Experience
I possess Canfit Pro personal trainer and group fitness specialist certifications which are complimented with additional yearly conference workshops. I have 12 years of experience working with individuals who have goal specific desires such as weight loss, defining muscle, injury prevention and injury repair. I am also a practicing Registered Nurse which helps marry health related concerns with the physical fitness needs of my clients.
Philosophy
Lets face it, we typically stick to things we enjoy. I am here to motivate you to find that part of fitness you ENJOY. I believe that the human body is the most amazing and capable machine on the planet; all you have to do is learn how to take care of it to create a machine that is capable of doing far more than you ever expected!
Certifications & Achievements
Bachelors of science Honours Degree in Nursing, (with a specialty in Respiratory) Bachelors of science Honours Degree in Psychology. Can-Fit Pro Fitness and Personal training specialist. Bosu integrated Balance training. Copious amount of continuing education workshops such as: Core Training, Muscle Conditioning, Glide Training, Resista Band Training to name a few. Cycle Reebok Specialist. Turbo Kick Specialist (Gold). PIYO Specialist. Kick Boxing certification (with Libby Norris)
What Our Members Say
Gillian is a fantastic personal trainer and group fitness instructor. She brings positive energy and enthusiasm to her classes and keeps me coming back to the gym! WFCC Promenade would not be the same without her!