wfcc trainer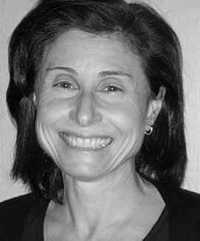 Melissa Linton
Certified Level Personal Trainer & Fitness Instructor
Areas of Practice
My expertise began with cycle and group exercise classes, specifically muscle strengthening and conditioning. Over the many years I have been in the fitness industry, I have added to my repertoire, by taking more specific training in things like BOSU, Medicine and Resist-A-Ball,TRX and Gravity.
Experience
As a long time Personal trainer with Can Fit Pro, I have trained a broad spectrum of clients. Ranging from people with diabetes, to those trying to improve muscle mass and bone density to counteract the effects of osteoporosis. From those embarking on 1/2 marathons, to those bike riding grueling long distances. The needs vary greatly, but there is always a strong underlying goal and I am there to help you with yours.
Philosophy
As a personal trainer, I feel it is my job to satisfy all of your specific fitness goals. In arming you with all the knowledge you need to enable you to succeed in obtaining all your ideals. I have a very strong work ethic and will empower you to achieve your health and fitness aspirations.
Certifications & Achievements
Fitness Leader (Ontario Fitness Council), Personal Trainer Specialist (Can-Fit-Pro), BOSU Integrated Balance (Twist Conditioning) Cycle Reebok (Reebok), Boxing (Reebok), Goodlife Body Training Systems - RPM, Body Attack, Body Pump (Les Mills Int, TRX (Fitness Anywhere), Gravity (EFI). Numerous runs and rides for different charities / events, including 24 hour spinathon to raise money for cancer research.