wfcc trainer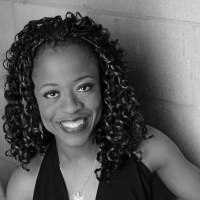 Michelle Steele
Certified Level Personal Trainer
Areas of Practice
I enjoy helping my clients to reach their fitness goals including; weight loss, fitness competition prep or creating strength and tone. My favourite training tools are free weights, doing plyometrics and using your own body weight.
Experience
My love for fitness started in my late twenties and during that time I competed in numerous fitness shows. In addition, I taught Hip Hop dance to kids, teens and adults at both recreational and competitive levels.
Philosophy
My goal is to make every session fun and effective so that you can lead a healthy lifestyle and get the best results possible. I always stay up to date with the latest training methods and love to share them with my clients. I will help you to believe that you can achieve!
Certifications & Achievements
CPTN- Personal Trainer Network Certification/ Canadian Red Cross First Aid and CPR-C/ CPTN May 2014 The Shoulder Joint The most versatile Joint on the Body/ CPTN June 2013 Dare to be Excellent Conference/ Womens Fitness Clubs of Canada Postural Assessment, Movement Assessment & Exercise During Pregnancy Workshops
What Our Members Say
It was the beginning of 2014 and I was starting to notice the holiday weight catching up to me. I knew I had to make a change to lose weight, tone and become a healthier person all around.
I have been a member of Women's Fitness for the past couple of years but had never tried personal training until March 2014. I would attend the gym regularly, although I felt like I had no idea what to do, how long to do it or when to do it. I realized I might need some help, but was worried about the cost of a training session. I then spoke with the Women's Fitness staff and told them I was interested in trying personal training. We had a sit down meeting together and went over my fitness goals and what I wanted change about myself to become healthier. With this information, they paired me with a trainer they thought would help me meet my goals….my trainer Michelle Steele.
My first meeting with Michelle was great! We sat down at the start of my session and went over my goals and what I wanted to achieve through personal training. I advised her I had a wedding I was attending in August and wanted to look great in my dress! She was very motivating, energetic and patient!!
Our first session consisted of getting to know each other, creating my goals and then came the hard part…training! It was a great first session and an even greater next three days, as I could hardly sit down from the workout. Michelle tested my limits, saw what I could and couldn't do, advised on any injuries I have had in the past and worked my exercises around them.
Michelle uses a variety of exercises and plans the session around what will work best for you to reach your goals. It helps that she has a hilarious sense of humor, which makes the training session fun and not feel like work. There have been times over the last year during our training sessions where I thought I couldn't do a certain exercise Michelle had planned for me, but she does not allow you to give up, she lets you pace yourself so you finish the exercise safely. There were a couple times she would demonstrate an exercise for me to do and I would look at her thinking "You have got to be kidding me," but she talked me through it and motivated me to keep going.
At the beginning of every training session Michelle asks me what I ate throughout the day, which motivates me to eat well throughout the day! She has also taught me what I should be eating throughout the day, how often I should work out to see results, etc.
Every month, Michelle usually has an exercise challenge prepared for her clients and she sends them to all of us via text. And yes she does check in on you!! She also sends inspirational and motivating messages to all of us, which gets you off the couch and to the gym!
In the beginning, the cost is a little overwhelming, especially if you do not have extra funds lying around, although I would highly recommend investing in personal training, especially with Michelle. It is well worth the cost!! Personally, I purchase four sessions at a time so it is not too much at once and I currently have one session a week with Michelle, so that lasts me one month.
Personally, I saw a huge difference in my stamina, my muscle definition and my overall health since I have been with Michelle and continually seeing her. I have even received remarks such as "have you been working out?" which made me feel like it really is working!
There's nothing better to invest in than in your health! -Laura Murphy
Michelle Steele has been my trainer for almost a year and over that time I have gained a great deal of strength and endurance as a result of her training program. She has developed a program that has challenged and encouraged me to achieve things that I didn't think I could do.
She is a knowledgeable trainer who is committed to making sure that her clients use good technique in all of the exercises that she has had me do. I whole-heartedly recommend her to any one who really wants to get into good physical shape and is interested in becoming healthy and strong.-Colleen Thomas
I was extremely nervous to begin working with a personal trainer. After meeting Michelle for an initial fitness assessment, she identified my areas of strengths and weaknesses but more importantly asked what goals I wanted to achieve and what was most important to me. When I came to her with the lofty goal of running a tough mudder in 4 months time, she took it as a personal challenge to prepare her novice client for this extremely challenging goal! Michelle kept me engaged with positive words, supportive food strategies and a variety of exercises that kept me excited to come back and push a little harder next time. Michelle is an amazing motivator who is truly dedicated to the wellness and growth of her clients.
Thanks girl :)
I have had the opportunity to have Michelle as my personal trainer, she is amazing!!! Michelle motivates you and encourages you to be the best you can be.
When training with Michelle she was able to change and tweak my routine to make the changes I wanted to see in my body. I believe that with her health back ground and her own experience with body fitness competitions, she doesn't just teach fitness, she lives it!
Michelle goes above and beyond her job, she doesn't just check in with you when you train with her, she connects with you outside of that time, which has helped keep me motivated.
Thanks Michelle for making my training sessions not only challenging but also tones of fun!!!!-
Sharon Labadie
I started working with Michelle in November of 2012 and being apprehensive about working with a trainer for the first time (and having my very first gym membership), Michelle made it easy for me to feel comfortable in her capable hands. She took the time to explain how to use each machine, with detailed explanation of exactly what muscles I was working, why she wanted me to work those specific muscles and how it contributed to my end goals. She has been ready and willing to answer all and any questions I've had, from why a specific exercise is important, to how sore is too sore after a workout. Above all, Michelle's attitude is what makes her a fantastic trainer. She pays attention to and listens to her clients needs and wants and has made it easy for me to communicate any concerns or issues I may have with a workout or specific exercise. I don't feel apprehensive going into the gym and working out anymore and much of that is due to Michelle's extra attention when demonstrating exercises and assisting me to do them properly. Michelle has a fantastic attitude when working with me and she focuses 100% on me when we workout. She's pushed me to work my hardest and push my own boundaries while motivating and cheering me on throughout and following my workout. Michelle has made training an experience I look forward to each week and as a trainer, I couldn't say enough about how great she is - thanks Michelle!- Lisa Copeland