wfcc trainer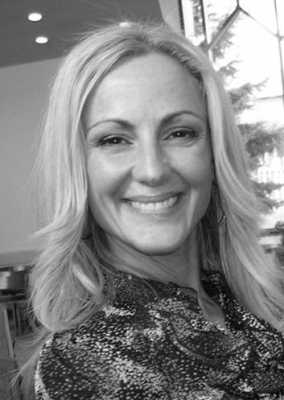 Antonette Anzaldi
Certified Level Personal Trainer
Areas of Practice
My passion for fitness comes from my personal past weight issues. I motivated myself to achieve peak fitness, and this was so rewarding that I wanted to encourage others to achieve their fitness goals! I design a workout prescription for each individual client with a periodized program ensuring fitness success. This has become very effective for my clients in acquiring successful results. Using a periodization program you will never plateau and be subject to injury. I also create functional exercises that can be used anywhere and any time!
Experience
I have been in the fitness industry since 2007 and recognize that fitness is in constant evolution I want to be a part of it so I can ensure my clients reach their potential. I have experience in group training that is creative and fun: TRX, Kickboxing, Core Stability Ball training and Boot Camps.
Philosophy
There is nothing more rewarding then improving ones health and in turn improving quality of life and self esteem which will lead to a healthy state of mind .
Certifications & Achievements
Certified Personal Trainer, Can Fit Pro, Nutrition Wellness Specialist, Can Fit Pro, CPR level C, AED, Heart and stroke foundation
What Our Members Say
Star Rating: 5 out of 5.
First let me begin by saying without Antonette I would not have accomplished all my health goals to date. Antonette is driven, hard working, KNOWLEDGEABLE, a great listener and a huge motivator. I look forward to my personal training sessions every Tuesday and Thursday morning with Antonette. She drives me to levels I didn't think I was capable of but at the same time is always very attentive to my needs and goals. Antonette is also so much fun to work out with and keeps me laughing and motivated. She treats all her clients with great respect and is a true professional. Since training with Antonette I have lost 15 pounds and I am happy to say I am keeping the weight off as well as I have dropped one whole size. I have always been a medium sized girl and now I am thrilled to say I am buying my workout pants in a size small and I am buying size 26 in jeans a not 28, this is a HUGE accomplishment for me at the age of 50 I couldn't ask for more. I have never been a "cardio" girl I love my personal training sessions combined with yoga and pilates and feel great. But now that Antonette is going to be teaching a class on Friday mornings geared more towards cardio I can honestly say I am looking forward to her class and know how much I am going to gain with spending one more hour a week with her. I just love training with Antonette and look forward to our continued journey together for a long, healthy and fun ride. Thanks Antonette for going above and beyond and in taking such good care of me, I really appreciate all you do to keep me fit and on track!