wfcc trainer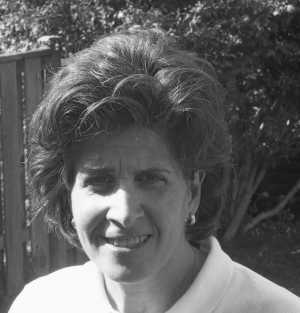 Randy Brotman
Elite Level Personal Trainer
Areas of Practice
Functional training with a focus on core strength, stability, balance and functional strength. Bands, Bosu, stability ball, extreme boards and weights are all incorporated into a full body workout designed to challenge and develop posture, balance, muscular strength and stamina.
Experience
I have been a personal trainer with WFCC since 2003. My clients typically train with me for extended lengths of time which allows us to continually develop and mould the training to accommodate the clients needs and wishes. Of course, short term fitness goals are easily and readily accommodated.
Philosophy
I believe that the basis of all personal training is with an emphasis on PERSONAL. The Personal Trainer/client relationship is one based on shared and common goals that evolve over time. My goal as a trainer is to help my clients establish and maintain a level of fitness that allows them to actively participate in their day to day activities, as well as to train toward a specific goal such as, participating in a curling league, bike trip or any seasonal sport.
Certifications & Achievements
B. Soc. Sc. Honors Recreation (special interest Kin.) University of Ottawa Personal Trainer Specialist Can Fit Pro Hamstring Strains, Can Fit Pro Standard First Aid and CPR(C) BOSU Integrated Balance Training Canadian Ski Instructor's Alliance Gravity Foundation Instructor (Private & Group), EFI WFCC Level 2 Development Course
What Our Members Say
Its been years together Randy and I..…our relationship as trainer and client has been remarkable. Randy has built my core strength....giving me confidence to do so much with the strength I've acquired in
trianing
. Randy has worked with me on all aspects of my muscles and body…giving me the work out my body needs to be strong and healthy. Randy is an exceptional trainer…she makes it easy and enjoyable…It's all about her personality and her knowledge.
Going to just keep on training with "Randy
Brotman
"
I always look forward to my training sessions with Randy mostly because she is so knowledgable about the human body. Because I have Systemic Lupus- it is very important for me to have a trainer who knows more than just how to do the exercises correctly but also which exercises will not cause pain- actually relieve it. I always feel better leaving than I do walking in . She watches every move I make with an eagle eye never letting me get away with even the slightest mistake - all the while chatting easily with me- a blend of trainer education and personal stories. Her sense of humour make my time go quickly and the next thing you know I'm finished. I would recommend Randy as she is smart, funny and thorough with regards to training her clients.
Thanks

Janet Torch
I just want to let you know that in so many ways Randy has helped me.
When I began training with Randy about 9 years ago I had a terrible rotator cuff issue and we worked on that and continue to do so. I have not been troubled with it since!
Randy is incredibly knowledgeable about the way the body works and as I get older, I find more things that give me trouble. Not only does Randy help me with the problem, but she explains why it is bothering me and gives me exercises to do at home.
Randy totally focuses on the way in which I am performing the exercises and is always " on my case" about the bad habits I often revert to....raising my shoulders for example.
Randy is an excellent trainer and a kind and caring person that I enjoy working with!

Maxine Goldstein
I started training with Randy about 1 1/2 years ago. I find her to be very encouraging, positive, and whenever I shy away from a certain exercise due to a strain, she always quickly comes up with another way for me to work the same muscles, but in a way that does not strain me. I recommend her...it is a pleasure to train with her!
-Reisie Lipton