wfcc trainer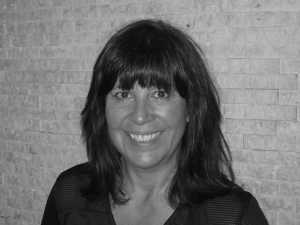 Diane Frizzell
Certified Personal Trainer
Areas of Practice
I believe that one of the most important aspects of fitness is to teach my clients about core conditioning. In 1996 I had extensive surgery which included the removal of my Rectus Abdominus (large abdominal muscle). I was unable to sit up from a supine position. I did a lot of research and found a personal trainer that could help in my rehabilitation. Through this experience, I realized the importance of creating a strong core, as it is the starting place for all training.
Experience
I started out in the fitness industry as a group instructor in the 90's and then became a certified personal trainer through Can Fit Pro in 2009. In 2011, I also received my Brown belt in Kickboxing.
Philosophy
I believe that everyone can benefit from personal training. You can develop an improved awareness of your body, increased self-confidence and feel better in your own skin. You can even change your metabolic age up to 10 to 15 years, by living a healthy life and staying fit.
Certifications & Achievements
Certification Personal Trainer, Can Fit Pro Nutrition & Wellness Specialist, Can Fit Pro Resist-A-Ball Certification Level 2 Kbell Certification Kettle bell Trainer Specialist Level 1 2nd Kyu Brown Martial Art of Kickboxing TRX Specialist, Twist Conditioning FMS Certification Functional Movement Screening Level 1 Certificate for Active Aging Certificate for Common medical conditions and exercise prescription for the older adults Savate Defence Training Coach
What Our Members Say
It has been truly rewarding to have the fortune of being personally trained by Diane Frizzell. She is dedicated, professional and very inspiring with her encouragement and praise. Her wealth of knowledge and responsiveness to my conditioning needs has been very extremely beneficial. Diane has a creative talent, programming various workouts which are challenging, varied and fun!
Can't get enough. Keep signing up for more!
-Diane W
_________________________________________________________________
About a year ago I decided to invest in my health and well-being and started with WFCC Pickering after taking a hiatus of 5 years. For 3/4 continuous months I attended 3 to 4 regular group classes a week and ate healthy. Although this was affective 5 years ago after I had my 1st kid, this time I was struggling to get the weight off or see any change. That got pretty depressing especially having put so much effort in. My body was just not reacting the same and I didn't know what I could do differently. Or if I even knew what to do. I was ready to call it quits.
I heard about Diane through a friend of mine who had her as a personal trainer and also attended her kickboxing program. She swore by her and told me if I wanted to see results and wanted to go the personal trainer route I "NEEDED" Diane. I expected all the rave about this "Diane" to be an exaggeration. At least to some extent. But I was SO wrong.
Training with Diane has been an eye opener. The customized programs she has me on, which she keeps on changing regularly to have the best effect on my body, have been a transformation. After just a few weeks of training I noticed a huge change. And it's not just from the outside. I feel stronger, healthier, more fit, more energy and even more confident than I ever have. Usually by the end of a busy day I was ready to drop but now I can keep on going. I am able to be there for my family no matter how exhausting my day has been.
Diane doesn't just make you do standardized exercises. She identifies your strengths, weakness and creates a customized program for you, modifying it on the fly after analysing my performance. She educates you on the effectiveness of each exercise and the target areas. She discusses your weakness and incorporates exercises to make you stronger. She emphasises the importance of maintaining form for each exercise which you immediately notice the difference. She pushes you even when your brain tells you to give up, because she knows what your body is capable off. She gives you "homework" when we take time off. For Diane it's not just what happens during our sessions and doesn't treat you like a client. For her it's about me as a person and my wellbeing as a whole. Making sure I'm getting stronger from the inside as well as the outside. She has basically ruined regular gym for me and the only reason I keep a job now is so that I can keep on having Diane as my personal trainer. I feel anxious if I need to cancel a class. She makes you look forward to your sessions. I didn't know that was even possible.
Diane is involved in so many programs and packed with personal training clients but she managed to squeeze me in. She even agreed to have my session at 6am (yes AM not PM) to accommodate my busy schedule, not even considering the crazy day that waited for her.
The difference the last 9 months with Diane have made is tremendous. I haven't felt this great about myself in a long time. All my family, friends and coworkers have seen a drastic and very much noticeable change in me. They ask me what I have been doing and I honestly feel that I myself haven't done anything. It's all Diane. Her guidance and knowledge has made me the best version of myself.
I wish everyone could experience the difference with Diane but I am selfish and would like to keep her to myself as well! Asking for Diane as my personal trainer is the best decision I have made.
- Farheen F
_________________________________________________________________
My name is Tilly and I train with Diane every Tuesday and Thursday in her small group training class. Diane is an amazing trainer who truly cares about her ladies!!
She is always prepared and on time for all her classes. I love that she brings an fun attitude and is very inclusive :)
I will continue to attend as long as Diane is around!! :)
- Tilly Murphy