wfcc trainer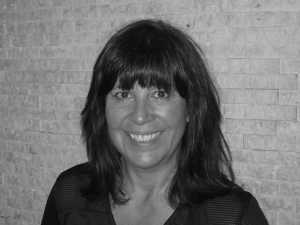 Diane Frizzell
Certified Personal Trainer
Areas of Practice
I believe that one of the most important aspects of fitness is to teach my clients about core conditioning. In 1996 I had extensive surgery which included the removal of my Rectus Abdominus (large abdominal muscle). I was unable to sit up from a supine position. I did a lot of research and found a personal trainer that could help in my rehabilitation. Through this experience, I realized the importance of creating a strong core, as it is the starting place for all training.
Experience
I started out in the fitness industry as a group instructor in the 90's and then became a certified personal trainer through Can Fit Pro in 2009. In 2011, I also received my Brown belt in Kickboxing.
Philosophy
I believe that everyone can benefit from personal training. You can develop an improved awareness of your body, increased self-confidence and feel better in your own skin. You can even change your metabolic age up to 10 to 15 years, by living a healthy life and staying fit.
Certifications & Achievements
Certification Personal Trainer, Can Fit Pro Nutrition & Wellness Specialist, Can Fit Pro Resist-A-Ball Certification Level 2 Kbell Certification Kettle bell Trainer Specialist Level 1 2nd Kyu Brown Martial Art of Kickboxing TRX Specialist, Twist Conditioning FMS Certification Functional Movement Screening Level 1 Fitness kickboxing Canada Level 1
What Our Members Say
It has been truly rewarding to have the fortune of being personally trained by Diane Frizzell. She is dedicated, professional and very inspiring with her encouragement and praise. Her wealth of knowledge and responsiveness to my conditioning needs has been very extremely beneficial. Diane has a creative talent, programming various workouts which are challenging, varied and fun!
"Can't get enough. Keep signing up for more!-Diane Wheler