wfcc trainer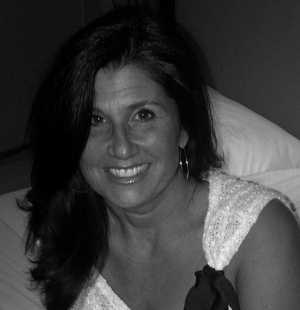 Susan Raubvogel
Certified Level Personal Trainer
Areas of Practice
For the past 15 years I have enjoyed being affiliated with the Women's Fitness Clubs of Canada and it is here amongst all of our members that I have become passionate about fitness. I am extremely excited about my career as a personal trainer here and intend to share all facets of my knowledge and expertise to motivate members to explore the benefits of exercise, and inspire them to be the best they can be.
Experience
My personal experience with fitness has had its challenges. Through extensive coaching, mentorship and motivation of personal trainers, I have learned to appreciate and practice a healthy way of life. I have reaped the benefits of this lifestyle and now I am motivated to spread my enthusiasm and knowledge to others.
Philosophy
My philosophy is to offer sound direction and to be supportive of both the weaknesses and strengths of my clients. I believe on focusing on past successes of an individual in order to build on those accomplishments. My aim is to create and nurture confidence in a fitness program that will lead to passion and commitment in a healthy lifestyle.
Certifications & Achievements
Bachelor of Arts, York University CPR Certified Certified Personal Trainer CAN FIT PRO Gravity, EFI Periodization Planning, WFCC Tabata Bootcamp Trainer, Tabata Bootcamp
What Our Members Say
I have been training with Susan for over two years. When I started with her I went to Women's Fitness regularly, but weights intimidated me. From my first session with Susan, I instantly felt at ease. With her knowledge and expertise I knew I was in good hands. Since personal training with Susan, my body has drastically changed. I am extremely happy with the results and will continue to train with Susan regularly!-Brittany
Susan Raubvogel is a phenomenal trainer. I have been training with
Susan for 2 years and in that time have lost weight, toned muscle and
feel stronger than I ever have in my life. What makes her so special?
In my view, it's the following: her mastery of proper technique,
thought and variety that goes in to each routine, knows how to push me
but not over the edge, and all with a smile and positive attitude and
energy that makes me want to push myself as well. The results I've
seen over the past 2 years have been so compelling and rewarding --
not only for my fitness levels but on my overall energy as well. So if
you want to train with a talented and caring trainer, one who is
clearly invested in your health and fitness success, I suggest seeking
out Susan Raubvogel. You will get results and enjoy the journey.
- Leslie Greenberg
I've been a client of Susan's for over three years, and it is with great pleasure that I express what a phenomenal trainer Susan is. I believe I wouldn't have the confidence in myself to work as hard, nor achieve my personal best without her by my side. In working with Susan she keeps me in my comfort zone while achieving optimal results. Susan's knowledge of the human body is an honourable strength where she enforces proper technique instilling safety and assurance that I am working to the best of my ability. Her flexibility in workout routines, and her revaluations also ensure that we work together to meet goals and optimize my training experience.

Her professionalism oversees that her clients are a priority. Her creative workouts enhance a fun experience where the clock flies in the half hour, or hour that I'm with her. Susan has made it all worth it with her positive nature, and beautiful spirit. I cannot thank her enough for enriching my life. She is a true inspiration for all women who wish to better themselves, as she is that cheerleader we all need to help motivate and support.

All good wishes-Racy
I am so thrilled that Susan is my trainer! When I started working out with Susan, I had not been back to the gym for 7 years! Although I exercised on my own during that time I was struggling with improving my strength and endurance and I just wasn't seeing results!
Just weeks after starting with Susan, I am feeling stronger , healthier and I have way more energy!
Not only is Susan kind, funny and outgoing, she is knowledgeable , hard working and knows how to challenge me! Every training session is different and is tailored to my needs and if I'm not comfortable Susan quickly adjusts the workout to best help me! And wow have I seen results! Susan is clearly educated in her field and gives me advice on my workouts, eating habits and overall well being. I signed up for personal training because I needed a boost and a lot of motivation and Susan has far exceeded my expectations. I look forward every week to out appointments and my homework! Thank you Susan! -Jenn