wfcc trainer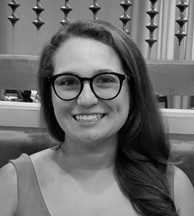 Cecilia Pacheco R.Kin
Registered Kinesiologist & Certified Tribe Coach
Areas of Practice
My areas of practice include a range of modalities for the healthy population and special population. Based on an initial Kinesiology assessment, I will develop a program based on your goals and any imbalances I find throughout the body. I will run a strength and conditioning training program, weight loss training program, return to play/work training program that is consistent and always setting you up for success. I am a certified Tribe Coach for Tribe Fit, Tribe Life, and Tribe Core and have a team running at the Promenade location in the evenings. Currently under the regulated health professions act, Kinesiologists are not permitted to provide testimonials. The kinesiologists at WFCC would like to share more about themselves with you so please do not hesitate to call them for more information.
Experience
Previous experience includes personal training for varsity athletes where I designed and implemented a specialized program complete with fitness assessments and reports. I have also been a personal trainer for group fitness; youth and teens, middle aged and have recently been working with older adults as well. I also have done the promotional side of the fitness field; having been in charge of organizing, promoting and running one major event in a small team for the Walk of Life (2013 ,2014 & 2015). Starting in November 2014 I have been coaching Tribe Life and Tribe Core, this is a 6 week program small group personal training program for specific goals and I've had 100% success rate in decreasing body fat percentage for all my team members. I have currently been with WFCC for 1 year.
Philosophy
Exercise is MEDICINE! I strongly support that body movement is the best remedy to prevent and combat depression, low self esteem and future illness. Exercise and physical activity should be incorporated into everyone's life at every stage in life, and it should be effective!
Certifications & Achievements
Registered Kinesiologist, College of Kinesiologists of Ontario (2013, 2014, 2015) Ontario Kinesiology Association (2014, 2015) Tribe Coach certification (TribeCore, TribeLife, TribeFit 2014) Certificate in Exercise Science and Lifestyle Management, Humber College (2013) Certificate of Achievement in ECG Interpretation (2013) HeartWise Exercise Leader (2013) Bachelor of Applied Science in Kinesiology University of Guelph (2012) Diploma in Fitness and Health Promotion, Humber College (2012) Standard First Aid and CPR level C (2015) Level 1 Fitness Kickboxing Specialist (2015) TRX functional training certified (2015) TRX group training certified (2015) Soft Tissue Release certified (2015)