wfcc trainer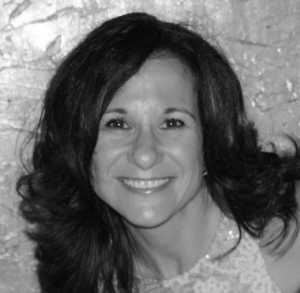 Julie Macchiusi
Certified Level Personal Trainer
Areas of Practice
I know from personal experience that the hardest part is getting started. I was once like you (maybe even more than once!). You might feel like you don't know how or where to start, but I have made helping women like you my mission every single day. I work with women of all ages, shapes, size and fitness levels. I design programs that are tailored specifically to your individual goals and abilities as well as encouraging you to continually challenge yourself. Our ladies-only environment is wonderfully energized and empowering.
Experience
Nearly twenty years ago, I decided I wanted to get healthy – a decision that changed everything. Improving my own health wasn't enough – my greatest reward in making this my life's work has been in sharing my knowledge, watching women transform themselves and having fun while we do it. In addition to being a Certified Personal Trainer and Skin Specialist, I run, swim, ski, weight train and do yoga as often as my schedule allows. I've trained and competed in 5km, 10km, 30 km and numerous half-marathons.
Philosophy
Strength + Beauty = YOURS. Combining my services as a Skin Specialist and Certified Personal Trainer allows me to provide my clients with an outstanding opportunity to put themselves first. Together, we take care of you – inside and out. I want to help every woman find her balance, strength, confidence and spirit.
Certifications & Achievements
Personal Trainer Specialist, Can Fit Pro, CPR A ,Schwinn Cycling InstructUpuor Certification, The Shoulder Workshop,Osteoarthritis of the Knee Workshop, Exercise during and after pregnancy Workshop, The Senior Fitness Test Workshop Excercise for Total Hip and Knee Replacement, Accounting Diploma, Seneca College
What Our Members Say
It has been an absolute pleasure working with Julie. Julie often changes up the workouts to keep things interesting and to help keep you motivated. She is always very encouraging and gives constructive feedback to help you achieve your goals. Julie has helped provide me with a variety techniques and ways to get a full body workout. Julie is a great trainer to work with with. Thanks again for your great energy and dedication!- Sarah
I started my personal training with Julie 3 months ago. So far I'm very satisfied with Julie's work. She is very attentive and knows exactly what she's doing. Her enthusiasm and dedication to me as her client makes exercise fun instead of a boring routine. Julie understands my physical limits but also knows how to push and motivate me to work hard. She is the perfect trainer –very professional, very knowledgeable about fitness and diet. The programs she develops are customized to my goals with unlimited variation in the routines and equipment.
I'm now at the very beginning of my journey, but I'm sure Julie can help me in reaching my goals to lose weight, to improve my fitness level and get back to shape.
I would recommend Julie as a personal trainer to anyone who would like to improve their fitness and lifestyle.
Natalie
It's been wonderful working with Julie as my personal trainer. Julie's sessions are truly personalized, and the variety in the routines and the care she takes in my progress have kept me motivated. I recognize the benefits I've achieved so far and this has wanted me to continue my sessions with her.
- Anna
I started training with Julie six months ago. I struggled to get myself to the gym for a workout, there was always a reason not to go. Since I started training with Julie I have developed a routine and even my workouts between training sessions have become more frequent. Julie has been a fantastic motivator, always pushing me that little bit further each week. I feel she genuinely cares about my success and has always given the right advice regarding what is the best approach for me and ensuring that my technique is correct so that I maximize the benefits of my workout.
I find Julie to be very knowledgeable and I would definitely recommend her to anyone at any level to start training with her.-Ann-Marie