wfcc trainer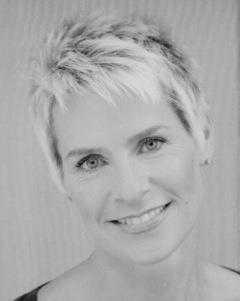 Pam Patterson
Certified Level Personal Trainer & TRIBE Team Training Coach
Areas of Practice
Fitness came to me later in life and now on the other side of 50, I could never live without it. Fitness not only makes you look & feel better, it makes all of life's challenges easier. Now I want to share it with you, by designing a tailored program that incorporates weight training, functional exercises, plyometrics and HIIT. I can help you no matter what age, to achieve optimal health.
Experience
Seven years ago a Personal Trainer helped me get into the best shape of my life. I could never have achieved it without her. What I didn't expect was to be empowered by more confidence, have mental clarity, energy and self-esteem. My first career was in health care as a Registered Nurse however I spent all my days treating diseases, many of which were brought on by poor diet and lack of exercise, all controllable. As a Personal Trainer, I now want to help people live strong, happy, healthy, long lives.
Philosophy
Growing stronger on the outside increases strength on the inside. This is not just about getting fit. It is just the first step toward changing your life. My passion is to coach you into getting out of your comfort zone and give you the power to grow and pursue anything you want.
Certifications & Achievements
Certified Personal Trainer Can Fit Pro, Emergency First Aid with CPR & AED Can Fit Pro, Cycle Instructor, Schwinn Cycling, TRX Group Training Instructor, TRIBE Team Trainer, TRIBE Certified Coach
What Our Members Say
Star Rating: 5 out of 5.