wfcc trainer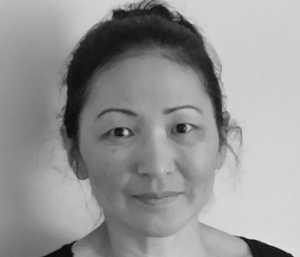 Mimi Meace
Certified Level Personal Trainer
Areas of Practice
My goal is to develop a customized training regime to help you achieve your health and fitness goals and empower you. With a focus on functional movement; multi-muscle exercises to improve your metabolism, strengthen core muscles and build lean muscle, these exercises will help make everyday activities easier, improve overall strength and poster, reduce your risk of injury and improve your quality of life.
Experience
I have always had a passion for sports and been an advocate for people's health. Now, with over 15 years of experience as a fitness instructor and Personal Trainer in Japan, and 3 years in Canada, I have experience in group fitness, aerobics, boot camps, high intensity interval training, pre and post-natal classes, and personal training. My current focus is on functional movements – which over the last 2 years have made me the strongest and healthiest I have ever been! I want to help you be the strongest and healthiest you can be.
Philosophy
Motivate and empower yourself. Changing your fitness through combining knowledge, strength, cardio, and flexibility, can change your life.
Certifications & Achievements
Certified Personal Trainer (Can Fit Pro) CPR Certified TABATA Boot Camp Agatsu Kettlebell Level 1 (Shishei Japan) CrossFit Level 1 (CrossFit Kids)