wfcc trainer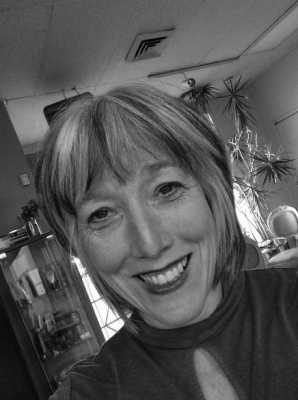 Andrea Merling
Certified Level Personal Trainer
Areas of Practice
Increasing your muscular and cardio endurance while motivating you to push yourself to be the best you can be is what makes my job so rewarding. I will do my best to educate you and implement fun, creative and functional exercises, and guide you to lead a healthy and fulfilling lifestyle
Experience
My personal journey in the fitness industry started in March 2013. My husband, two children and I lived in Florida for six years, prior to moving to Toronto in 2015. While in Florida I began working out on a regular basis – attending fitness classes on a regular basis, eating better and staying as active as I could. I felt GREAT! Then, in September 2014, I was encouraged by my fitness friends to train for a body building competition. At first, I thought they were crazy. I became friendly with a male trainer at the gym and sure enough he agreed to train me for an upcoming Physique Competition in March 2015. My body literally transformed in the short seven months before I stepped onto the stage. That experience changed me both physically and mentally. I was in the best shape of my life! My trainer, on the other hand was not the most encouraging and not very nice in the end. I promised myself after that competition to learn as much as I could about the human body, movement, how to train others, etc. If I were ever to become a trainer, I would encourage and motivate my clients – two very important attributes to have as a trainer. I trained men and women for a few months in Florida, then deciding to move back to Canada (originally from Montreal) I successfully completed my Canfitpro PTS Certification and started working at WFCC immediately. I have just entered my second year and hope to remain for many more years to come.
Philosophy
Motivating, and educating women on how to become more aware of their bodies while challenging them with fun, functional and creative exercises and training them how to live a healthier lifestyle is both my philosophy and passion.
Certifications & Achievements
FiTour Personal Training Certification (Palm Beach Gardens, Florida), TRX on-line Certification, CPR/AED Certified and Personal Trainer Specialist, Can Fit Pro (Canada), NPC Physique Competitor (West Palm Beach, 2015), Outdoor Bootcamp Specialist (2017)
What Our Members Say
I simply cannot say enough about how knowledgeable, motivating and encouraging Andrea is. As my Personal Trainer, it's such a pleasure to have finally found "the One". Anyone who wishes to contact me directly with any questions, please do not hesitate. I promise you will love her!!
I have been training with Andrea for about a year and I have learned so much about fitness and weight training. She is very knowledgeable and has taught me many ways to weight train and do cardio. She has taught me the importance of correct form and makes sure I do every move correctly for maximum benefit. She is kind and motivates me even when I don't want to push myself. My experience with Andrea has been very enjoyable and I feel stronger and more confident in myself. I like that for each session, Andrea brings a new routine for me to do and is challenging, yet fun. Andrea makes my workouts count and I feel like I get more out of each session than by training on my own.
Andrea has made a huge difference in my life and well being. She understands and is completely supportive of my personal goals. Every session we have she comes completely prepared. She puts a lot of thought and planning into our sessions. It is unbelievable how far I have come in the last eighteen months. Thank you, Andrea.
I have been training with Andrea for the past few months. It has been a very amazing experience for me. Andrea is a special person who I enjoy training with in all aspects. She has me make use of muscles in my body using a variety of gym equipment as well as my body on its own. She is a great motivator and very pleasant to work with. I truly look forward to Tuesdays with Andrea.
Hi Andrea. I wanted to thank you for all your help in the gym for the last eight months. Your positivity and motivation has really helped me move in the direction of my goals and I am very grateful. Your clients are lucky to have the opportunity to improve themselves with your guidance and assistance.
When I started looking for a trainer, I couldn't have been more nervous about how much they'd really do for me, if they'd understand me, if they would truly be knowledgeable and experienced, or accommodate my busy schedule. But Andrea has completely exceeded every single one of my expectations. I feel myself getting stronger, healthier, and more motivated to do better for myself.. Every time I see her, she makes training a fun, comfortable and most importantly, successful experience. Every session is something I look forward to, and I couldn't possibly capture Andrea's spirit, enthusiasm and genuine self in words. I have progressed so much and will continue to progress under her guidance, and not only do I know that she is proud of me, but she makes me proud of myself. She has done wonders for my self confidence, and outlook on every day things. I have truly changed many aspects of my lifestyle because of her.She is more than a trainer, but also an amazing presence in my life. I couldn't be more grateful that she is the person leading me on my personal health journey. I can't wait to see how far I'll get with her there to guide me!