wfcc trainer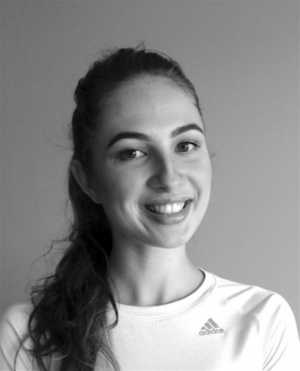 Olesia Makarova
Certified Level Personal Trainer
Areas of Practice
As a Personal Trainer and Pilate's instructor I have worked with a wide array of clients. I believe that we all are different and a personalized training plan is the key to success. That's why I always try to find an individual approach to every client and focus on achieving personal goals.
Experience
Sports have always played a key part in my life. I performed professionally in rhythmic gymnastics for over 10 years as a member of the Russia's National Rhythmic Gymnastics Team. Numerous competitions and training sessions have helped me to develop strong organizational skills and a professional attitude. I've learned how to plan and achieve my goals; now I am ready to help others to achieve theirs!
Philosophy
In 10 sessions you'll feel the difference, in 20 you'll see the difference, and in 30 you'll have a whole new body! – Joseph Pilates –
Certifications & Achievements
Diploma in Fitness and Health Promotion, Humber College; Personal Training Specialist and Group Fitness Instructor, Can Fit Pro; Certified Pilates Mat and Movement Principles Instructor, Balanced Body; First Aid and CPR-C; Master of Sports of Russia, Rhythmic Gymnastics.