wfcc trainer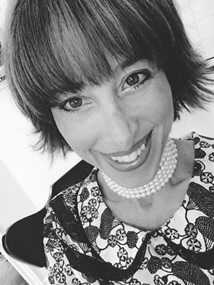 Adina Conn
Areas of Practice
Inspiring like-minded people who care about their health, wellness and mindfulness.
Experience
I have devoted my career into becoming the best I can be, and more through continuous education, certifications and being active and interactive within the community. My specialties are menu planning and mentoring weight loss goals, body strength and awareness, as well as training for those who are auto immune supressed.
Philosophy
Currently, my next continuing education and designation I will undertake is my EWRT-RYT200 Yoga Certification beginning October 2017 and I will complete it by June 2018. I am so excited to integrate that practice into my lifestyle and embrace the people I work with! I am 48 years old and I have battled with an Auto Immune Disease since the age of 21 years old. I have Colitis, and 5 years ago I was diagnosed with Crohn's Disease. I had 2 massive surgeries 10 years ago, and that still did not free me of my disease. This has not stopped my will or determination to live to my maximum potential and live with vitality, balance and strength. I am versatile and love working with everyone.
Certifications & Achievements
I graduated from George Brown College in 1993 with a Fitness and Lifestyle Management Diploma, I am a certified Personal Trainer, Fitness instructor, Pilates certified and Gravity Certified. I am a graduate of The Canadian School of Natural Nutrition, with the designation of an RHN, Registered Holistic Nutritionist.