wfcc trainer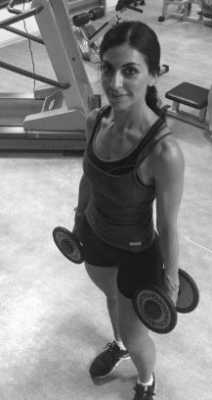 Sandra Atri
Certified Level Personal Trainer
Areas of Practice
Being a Certified Personal Trainer with a Kinesiology background allows me to work with a wide variety of clients ranging from athletes to clients that are new to exercise as well as Clients with special considerations such as illnesses (cancers, tumors, strokes, heart attacks, arthritis and skeletal-muscular diseases and many more), living with chronic pain and injuries and accident patients as well as pre and post natal clients.
Experience
With over 10 years of experience in health & Rehabilitation sciences and fitness world I keep myself up to date by continuously taking courses and doing workshops. I have had the pleasure of helping hundreds of people reach their fitness goals and maintain a healthy lifestyle. I believe in nutrition and exercise going hand in hand and always coach my clients with nutrition along the way as well as their exercise regimen.
Philosophy
I do not believe in short term quick fixes but only doing it once and doing it the right way! I believe in Functional training, which is one of the most effective ways of fitness right now. I am a strong believer in breaking through plateaus and reaching beyond your comfort zone to achieve the goals you want. I will be right there with you all the way to coach, guide and teach you to success.
Certifications & Achievements
Registered Kinesiologist, College of Kinesiologists of Ontario/ Member of Onatrio Kinesiology Association/ Certified Personal Trainer, Canfitpro/ CPR level C certified/ Kinesiology and health science Graduate, Specialized Honours, York University/ Kickboxing/ Yoga for personal trainers