wfcc trainer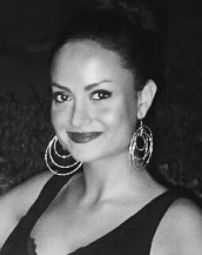 Mahtab Manavar
Certified Level Personal Trainer
Areas of Practice
I work with all different types of clients, both healthy and those in the process of rehabilitation. It is very important for my clients to achieve all results they set out to conquer, such as; toning, weight loss or improved overall heath. I also enjoy working with clients who need sport specific training and I am committed to providing you with an exciting and comprehensive program to help you stay healthy and help motivate you towards achieving the best version of you!
Experience
As an experienced personal trainer, I have helped many women achieve an array of different goals. Such as; post-delivery strengthening, weight loss, toning, athletes and women of all walks of life. I have been in this industry for the past five years and I absolutely love what I do!
Philosophy
It is my belief that fitness is the mother of health & wellness. In order to achieve any personal goals you will need to change many aspects of your life style. Such as; exercise, sleep, diet, stress management and overall positivity! There is nothing in the world that you cannot achieve and I will support you through every minute of your journey!
Certifications & Achievements
PTS certification -Canfitpro Boot camp instructor certified- Canfitpro-SGT Ken CPR certified Canfitpro Certificated Fitness instructor-Ministry of Science, Research & Technology Level 3 Health and wellness coach (Iran)