wfcc trainer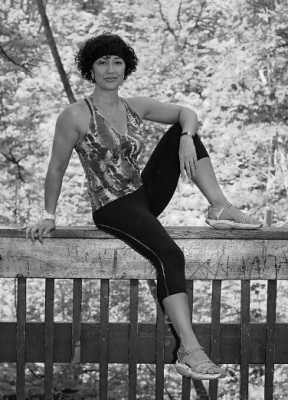 Maria Mozdbar
Certified Level Personal Trainer
Areas of Practice
My experience and education have equipped me with a multitude of skills and excellent knowledge of fitness and client care. My passion about health and fitness has helped me create unique programmes and innovate highly motivating exercises to inspire my clients to achieve their fitness goals and exercising consistently. With my training style, you come to a sudden realization that you have made a commitment to yourself and your new found lifestyle.
Experience
Highly accomplished member of the health and fitness industry with over 20 years of experience Core-fit group specialty instructor Ante-partum and post-partum workout Specialist Specialized in Core strengthening, Endurance training, Cardiovascular conditioning and improvement in balance, flexibility and posture
Philosophy
Exercise has been recognized as a cure for nearly everything in life, from depression, to memory loss, Alzheimer's disease, Parkinson's and more. I believe it's Meditation in Motion, so I present my unique workouts smarter not harder.
Certifications & Achievements
Bachelor of Science in the field of midwifery CPTN and CANFITPRO certified personal trainer Certified in Functional Muscular Assessment (FMA) and Graduated Exercise Methods (GEM) Certified in Functional Range of Motion Certified Bootcamp and TRX Trainer Fascial Mobility Training Certification