wfcc trainer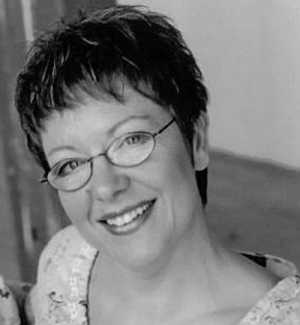 Shari Coulter
Certified Personal Trainer
Areas of Practice
Performing Arts and Fitness have always been a big part of my life. I was the Director of the Shari Robinson's School of Performing Arts in Toronto for 13 years. Teaching jazz, tap, ballet and musical theatre to all ages. I have been a Personal Trainer at Womens Fitness Clubs since 2008.
Experience
I am a Dance Instructor and Choreographer. I have choregraphed many musicals in the GTA. As a fitness Instructor I specialize in dance based fitness programs including BARRE IT and Yoga/Dance. As a Personal Trainer I love helping members achieve their fitness goals while leading a healthy and pain free lifestyle. In 2016 I obtained my EWYT-RYT200 hour yoga instructor certification. In the fall of 2018 I will be studying to become a therapeutic/ restorative Yoga Specialist.
Philosophy
Helping people has always been a passion. Goal setting and having a focus is extremely important if you want to stay on track and maintain a routine. Finding that life balance between work, family and healthy lifestyle is challenging. We are women and we are strong. We can accomplish anything!!
Certifications & Achievements
Certified Personal Trainer and Fitness Instructor Specialist - CanFit Pro Certified TRIBE Team Training Coach Certified Dance Instructor – British Association of Teachers of Dance Theatre and Dance Diploma – George Brown College Yoga Exercise Specialist Certification EWTY-RYT200 yoga Instructor BOSU Ball Certificate CPR and First Aid – Canadian Red Cross
What Our Members Say
I have been training with Shari Coulter for a number of years. She is an excellent client-focussed trainer who can adjust a training session anyway you need it to be. Whatever the session, you always feel like you got a terrific workout.
I have a very busy job as a Vice President of a company so there are lots of early morning and late evening meetings I must attend;
I try to have a social life and maintain my friendships so weekends are often booked solid and….
I have two sons and extended family that I love to get together with
So what makes me continue to work with Shari and do as many sessions as my schedule allows – well quite a number of things. I am 60 years old and have started to feel the impact of aging. Working in health care I know what happens when balance, strength and coordination aren't maintained. Our sessions ensure that I maintain my muscle strength and coordination in order to have the stamina to enjoy both work and play. Working on balance and coordination are key to preventing falls and maintaining my posture and alignment, particularly given how long I sit in front of a computer. I especially appreciate the exercises she gives me for my core. I never realized how important a strong core was to maintain good breathing and strong abdominals that support our spinal column. A wonderful outcome of training has to be my improved sleep. I find that if I am not getting exercise, my sleep is not as long or as restful as when I expend physical energy.
So when it is cold in the morning and I feel like staying in bed, I remember all the good and right reasons for going to my training session – I am blessed to be able to train and know that I am doing something good for myself. -Barb
Prior to joining Women's Fitness at the Pickering Town Centre I hadn't been cognizant of what my body and my mind were trying to tell me. I was lethargic, lacked motivation and self-confidence, felt disillusioned, and suffered from headaches, back pain and insomnia. I realized that I needed to make some changes to my self-image and overall health. To this end, I decided that a new and easy-to-follow exercise regimen would be a good way to help achieve this goal and to tone up and lose some body fat that had been settling on my waist and hips over the past couple of years.
My reason for joining the gym was thus not necessarily to lose weight. I was in the normal range for my age group in terms of both body weight and body fat. However, being in my late 50's, small-boned, short in stature and genetically presupposed to osteoporosis, I knew that, in order to stall the progression of this degenerative disease, I would have to make some smart lifestyle changes encompassing smarter and more nutritional dietary choices and a program with a combination of strength training, core and safe cardiovascular exercises.
In short, I needed a personal trainer to motivate and challenge me to work my sorry butt off and help restore my flagging self-image. I started training with Shari Coulter about a year and a half ago. In addition to the problems mentioned above, I also have some body issues such as back pain, arthritis, poor posture and difficulty with tracking when doing leg exercises. Shari has designed programs specifically for me that address all my health issues. She adapts exercises geared to strengthening the core, back, shoulder, arm, and leg muscles in order to avoid any harmful twisting or jarring movements that would exacerbate my pain. Without Shari's guidance and expertise, I would surely be at risk of further injury and likely lose interest in attending the gym.
I've been training with Shari for more than a year and a half and she can take a lot of the credit for my becoming a happier, healthier person in both mind and body.-
Heather Stephens
At age 62 I started working out with great trepidation. I had broken my leg very badly a few years ago and thought I had reached my limit of mobility. My quality of life was really being affected. After a year of working with Shari I feel confident about participating in activities that involve ankle strength. Shari patiently showed me that I am capable of so much more and has helped me to achieve my physical goals, which I am always surprised I meet. I recently walked all over Italy, resumed dancing, and even skip sometimes with my granddaughter.-Joan
When I started training a year ago I was very fortunate to have Shari as my trainer. She is very knowledgeable and professional. I look forward to my training sessions as she keeps me motivated and interested in learning new ways to exercise, challenging me at each session. Seeing results gives me the confidence I need to push myself harder. Without Shari I wouldn't be where I am today. Thank you Shari for giving me the guidance and ongoing support I need to keep me going.-Deborah
I've been training with Shari for several years now. At 68, my body is constantly letting me know that I am no longer in my 20s, and every joint likes to provide its own specific problems. Shari has shown remarkable professionalism and patience in dealing with all of my issues. She constantly amazes me with her ability to provide the perfect exercises that treat a specific problem without causing grief to another body part. I'm sure I provide her with many challenges but she always seems to rise to the occasion. As a result I am in so much better shape than I would be without her.
Lately we have been spending half an hour doing strengthening exercises, and the other half hour doing yoga.
Yoga with Shari has helped me a lot. I tried a yoga class once, and felt that it would be great if I truly understood what I was supposed to be doing, but in a large class with students that have different levels of expertise, it was difficult to pick up on the correct way to perform the exercises. It actually became quite stressful as I was sure I was not doing the poses correctly and was constantly looking to the people around me to see what they were doing. However, in a one on one session with Shari the atmosphere is calm and very conducive to learning in a stress free environment. Again, she has a unique ability to create a session that is tailored to my abilities and that deals with any specific problems that I am having. At the end, I feel relaxed and energized for the rest of the day. - Evelyn Z.