wfcc trainer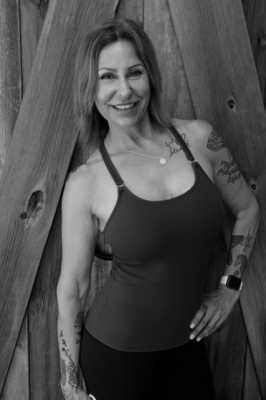 Sandra Agostini
Certified Level Personal Trainer
Areas of Practice
The key to victory in any type of exercise regimen is to believe in yourself. With my help, I can ensure that you remain motivated and driven. Together we will work as a team to create a program that is fun, energetic and suitable for your specific goals. I will focus on developing your program and delivering it as efficiently as possible.
Experience
I have been with WFCC since Sept. 1997. I am a personal trainer at multiple locations. I work with clients of all ages and fitness levels. I individualize my programs based on client's goals and abilities.
Philosophy
I absolutely love being a part of my client's journey. I am grateful that my clients allow me to take the journey with them. I believe in a holistic approach in health: mind, body, spirit. I strive to share this belief with my clients. I view training as a partnership.
Certifications & Achievements
Can-Fit Personal Trainer Specialist, Swiss Ball, Fitness Kickboxing Fitness Level 1, Gravity Resistance Training Specialist, Reebok cycle, TRX, Tabata Bootcamp, First Aid, CPR, BOSU Ball, YogaFit, Kettlebell Basics
What Our Members Say
"Sandra has been an excellent trainer and coach over the years. She is knowledgeable, providing lots of instruction, focusing on safety and advancement of skills while keeping everything fresh and interesting. She encourages her clients all the time." Rosie and Tammy
"She is the most patient, client focused and positive person I have encountered. She always knows how to make me smile and helps guide me through any difficulty I'm encountering during my sessions. She knows my back issues are a concern and I am sometimes nervous about doing some of the exercises. She does her research and always has modifications to meet my needs. I feel so confident with her and her positive feedback about my progress is refreshing. Her excellent listening skills (which are often very rare in this field) maker her who she is and why she is successful. She is an asset to WFCC and I am lucky to have her as my trainer." Sheila
"I have been training with Sandra for a year and a half. The experience has been fantastic! What truly works well is the open and honest communication between client and trainer. She listens to your needs (along with your aches and pains) and makes you want to achieve your personal gaol. What is also important, coming from the athletic realm, is to have a trainer that manages to avoid injuries. Her workouts are designed to get results at a steady pace. Sandra ensures that you leave each session feeling fit and that you have accomplished your goal for the day. It is evident that Sandra has her clients at heart and that her clients are happy, healthy, confident and fit". Marie
"Sandra is an awesome personal trainer. She is in tune with my limitations and adjusts exercises to meet my needs. We have been together for many years; I can't imagine anyone else as my trainer. Sandra hives her all to each client and recognizes no two are alike. Cookie cutter training is not her style! I'm lucky to have her in my corner." Ann
I have been Sandra's client for a number of years. She is an amazing trainer. Sandra has excellent skills and displays them as she caters to my diverse individual physical health needs. I am constantly motivated and her versatility in techniques helps me to continue feeling good and energized. I love the time that I spend with her each week." Sheryl