wfcc trainer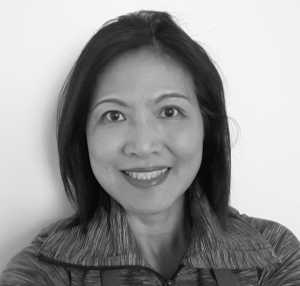 Janey Lau
Certified Level Personal Trainer
Areas of Practice
Fitness is here to be enjoyed! Fitness provides us with the ability to enjoy a healthy active lifestyle. My role is to motivate, enable and make training a fun and rewarding experience.
Experience
For me, exercising has always been about balanced living. During my previous 18 years of experience in the banking industry, I have always maintained a healthy and active lifestyle, enjoying activities such as hiking, outdoor, activities, racquet sports such as badminton and squash, as well as fitness classes and solo time at the gym. As a personal trainer, I am most satisfied when I can help my clients come up with an exercise and diet regime that fits their unique lifestyle, no matter how busy they are. I believe that the confidence you get from challenging your limits in the gym, both physically and mentally, carry over into the rest of your life.
Philosophy
You only live once, and both how long you live and your enjoyment of it are directly affected by your health, fitness and overall positive attitude! Proper exercise is a requirement for living the longest, happiest life possible. Through active participation in regular fitness activities and the integration of guided fitness programs, reaching fitness goals can be easy and enjoyable!!!
Certifications & Achievements
Personal Trainer Specialist, Can Fit Pro CPR A , ECE Diploma, Seneca College