wfcc trainer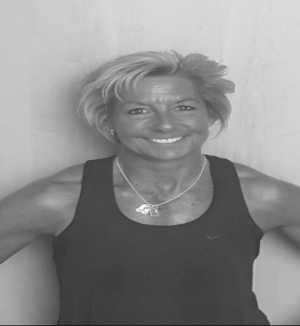 Kerry Brettschneider
Certified Level Personal Trainer
Areas of Practice
By developing a specialized cardio and resistance training program which caters to your fitness goals, I will be able to enhance your physical strength, endurance and over wellbeing.
Experience
As a retired police Sergeant with over 30 years with the Halton Regional Police Service I believe that had it not been for my passion and dedication to physical fitness I would have not had the strength to carry out my duties not only physically, but mentally as well. I possess a wide range of life experience and understand the frustrations of injury and ailments associated with age. Physical fitness is vitally important to help people work through their physical barriers. It provides confidence, youthfulness and strength. After retirement I believed I could still help people in a different way, and decided to further my passion of fitness by obtaining my personal trainer specialist certification through Canfit Pro, and I will continue to educated myself so that I can share my experiences with others.
Philosophy
The human body is like a work of art. Through education, motivation, inspiration, and leadership my goal is to make you look and feel like that picture you've always wanted to see in yourself. One of my favorite inspirational fitness quotes is, " If you are persistent, you will get it. If you are consistent, you will keep it". So let's do it!
Certifications & Achievements
CanFit Pro – Personal Trainer Specialist, First Aid/CPR Certified, Holder of green belt in Tae Kwon Do, over 30 years of experience in the area of weight training, along with several years of practice in the area of HITT workouts (Insanity, Max 30, T25, Tapout XT and Tapout XT Extreme¬. AED Awareness through Workplace Medical Corporation, Sheridan College – Diploma in Law and Security