wfcc trainer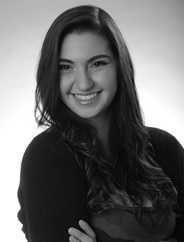 Brittany Kahane
Areas of Practice
Everybody is modelled and shaped differently. They have different strengths and weaknesses as well as different motivators and barriers. Using a variety of different exercises and workouts, I will target everything that your body needs so that you can feel like your best self.
Experience
Growing up, I was always very active. My love for physical activity pushed me to pursue an undergraduate degree in Kinesiology at the University of Waterloo. While there, I discovered my love for Zumba and became a certified Zumba instructor. After I graduated in June of 2017 I became a CSEP Certified Personal Trainer. Personal training keeps me on my toes and I love each of the challenges it brings me every day with every one of my clients. Nothing in the world makes me happier than watching others reach their goals.
Philosophy
"Fitness is like a relationship, you can't cheat on it and expect it to work." I believe everyone has the power to live a happier and healthier life and I can help you get there. With me on your team, I believe you will be able to achieve more than you ever thought you could.
Certifications & Achievements
- BSc Honours Kinesiology - CSEP – Certified Personal Trainer - Certified Zumba Instructor - CPR/AED Level C