wfcc trainer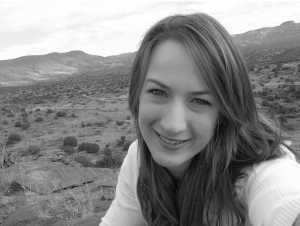 Christine Middleton R. Kin
Areas of Practice
As a Kinesiologist, I use my knowledge of human movement to assess and guide each client through an individually designed movement plan to meet their particular needs and goals. I offer programming to help with: Pain Relief, Mobility Restoration, Neural Re-Education, Injury Prevention and Rehabilitation, Strength Development, Athletic Performance, Management of Chronic Disease, Postural Alignment, Gait Correction, Balance Training, Motivation, and Accountability.
Experience
I have been passionately involved in fitness, coaching and health promotion over the past two decades. I have worked in both clinical and gym environments. I began my journey as a Kinesiologist with WFCC in 2003, where I have had the privilege to work with many incredible women whose resilience and strength offer me profound inspiration to keep challenging myself and continue sharing the life enhancing benefits of movement and exercise with others. I have a special interest in gaining a greater understanding of the nervous system, and learning how its design can be used to create powerful functional changes in the human body.
Philosophy
I believe in the importance of a balanced movement program that helps maximize energy, prevent injury, and supports healthy posture and function. I strongly believe that training, at its best, is a lifelong commitment to enhancing one's physical and mental well-being, and that anyone, at any age, can improve their health and fitness! "Movement is life. Life is a process. Improve the quality of the process and you improve the quality of life itself." – Moshe Feldenkrais
Certifications & Achievements
Specialized Honours BA in Kinesiology & Health Science, York U (2002). Doctor of Naturopathic Medicine Diploma, CCNM (2008). Twist Sports Conditioning Specialist (2005). Kettlebell Training Academy Certified Instructor (2005). Certified Agatsu Kettlebell Instructor (2006). CancerSmart Rehab and Advanced Rehab, Wellspring Training Centre (2013). HeartWise Exercise Leader (2013). Z-Health Level 4 Certified Practitioner: Essentials of Elite Performance Certification (2008), Movement Re-education Specialist (2009), Movement Integration Specialist (2009), Exercise Therapy Specialist (2009), Movement Performance Specialist (2010), 9S Strength and Suppleness Certification (2011). Womens Fitness Clubs of Canada Courses: L2 Womens Fitness Development Course (2011), Movement Screening (2013), Knee Osteoarthritis (2015), Exercise During and After Pregnancy (2015), Pelvic Floor Workshop (2016). Barefoot Training Specialist, Evidence Based Fitness Academy (2016).