wfcc trainer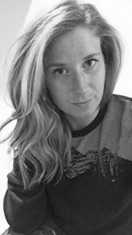 Johanna Saunders
Areas of Practice
I aim to give my clients the motivation, support, and education that they need to accomplish any health goals set in place. Due to my experience, I enjoy working with both healthy and special population clients. We will begin with a physical assessment, as we review your health history, and solidify any goals that you may have. From there, we will work together to establish a personalized program that provides you with a challenge and will inspire you to accomplish your goals!
Experience
One of my greatest joys in life is supporting others, and motivating them to achieve their goals. It was this reason that attracted me to the fitness industry. Upon graduating from University of Toronto with a Bachelor in Physical Education and Health, I started my career right here at Womens Fitness! In 2014, I began to explore clinical settings to apply my knowledge, and today I continue my role as a Registered Kinesiologist in a physiotherapy/wellness clinic, as well as carrying out my role at Womens Fitness! I combine my experience from these fitness settings to provide my clients with a unique and personalized program. My ultimate goal is to not only for you to accomplish your goals, but also create a shared passion for fitness and health.
Philosophy
We all have a starting point, and to most of us starting a new fitness program can seem like a daunting task. For some, it will require more motivation, but once you start to see and feel those progressions your body with thank you! No matter your fitness level there is always a safe way to commence training, and before you know it, you might even call movement fun!
Certifications & Achievements
Registered Kinesiologist, Bachelor of Physical Education and Health – University of Toronto (2012), Certified Exercise Physiologist – CSEP (2013), Certificate in Exercise Science for Health and Performance – Niagara College (2013), First Aid and CPR (2017), Level 1 Trainer, Postural Assessment, Pre- and Post- Natal Fitness, and Functional Movement Screening intro, Z-Health Essentials of Elite Performance