wfcc trainer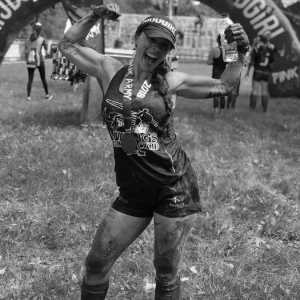 Shannon Aubé
Personal Training Specialist, CanFitPro | Personal Training Level 1, WFCC | Pre and Post Natal Exercise Design, Human Kinetics | TRX Suspension Training, Human Kinetics | Tribe Team Training Coach |
Areas of Practice
I like to begin by establishing a solid foundation of basic movement patterns. From there we will build – layering step-by-step with progressions – strengthening as we push boundaries and discover new potential. We will utilize floor exercises and free weights, universal machines, suspension system training, and kettlebells etc. I believe proper form and a mind to body awareness is paramount to success. With my help you will learn, you will be confident, and you will love what your body is capable of accomplishing, as we work together to achieve your goals, and set exciting new goals along the way!
Experience
I have been with WFCC since 2017 and train in both the Ajax and Pickering locations. I enjoy an active lifestyle with my family and spend as much time outdoors as I can. I also enjoy trail running, obstacle courses and paint ball. Last year I joined a women's flag rugby team – I believe that it's never too late to start something new!
Philosophy
"Wellness is a state of complete physical, mental, and social well-being, and not merely the absence of disease or infirmity." – The World Health Organization My philosophy is simple. Wellness is a lifestyle. Be active. Eat well. Meditate. Challenge your body, your mind, and your limits. BE confident. Make time for yourself – make yourself a PRIORITY!