wfcc trainer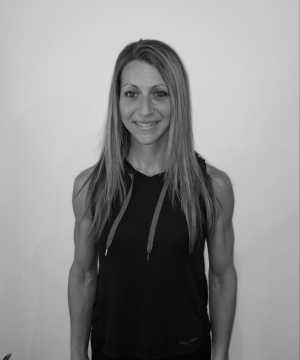 Lisa Duchich
National Academy of Sports Medicine Certification, Level A CPR/AED
Areas of Practice
I have been a health and wellness devotee since my teenage years. I believe fitness is here to be enjoyed! Fitness always provides us with the ability to enjoy a healthy active lifestyle and as a mother of 3 young, active boys involved in sports, I need to be on top of my game. The beauty is you get to choose your own fitness adventures – the options are endless. As a passionate Certified Personal Trainer, my role is to motivate, enable and make training a fun and rewarding experience. I love to see my clients achieve their personal health and fitness goals through my personalized tailored approaches of regular fitness activities and guided fitness programs. Life is an adventure, filled with continual improvement and we can achieve our goals – no matter how big or small!
Experience
My love for fitness started in my teenage years. I started working out at home with videos and light equipment. After I got married and had my first child, it became more of a challenge, but continued to be a priority to get up in the morning and train. It's a daily routine I look forward to every morning before everyone in my house wakes up and it continues to be a way for me to keep active on my time and still be there for my kids. I believe having a program you love is one of the key elements to enjoying fitness and committing long term.
Philosophy
My philosophy focuses on continual lifelong learning as I work towards enhancing the well-being of my clients by empowering them with the knowledge, skills, support, guidance and resources to assist and inspire them on their journey to a healthier life. Together we will transform your quality of life through active participation in regular fitness activities and the integration of personalized guided fitness programs, to make your health goals become a reality, in a caring, fun, and dynamic environment.
What Our Members Say
I have been working with Lisa for almost a year now, and I couldn't be happier with the results and experience. Lisa is extremely encouraging and pushes me to achieve the goal we have set. The workouts are always different, and I look forward to each session. Lisa is a very personable and well-rounded person and trainer. She has helped me tone and strengthen my body, so I will be able to compete to the best of my ability in college athletics. I would definitely recommend Lisa. She is the best trainer around
-Linda Merigliano
"I've been training with Lisa for two months now, and she's become my rock. I look forward to every session, knowing she will challenge my limits, and with every week I will grow stronger and feel better. Lisa is always positive, and while making it extremely challenging, she also makes every session fun. I would recommend Lisa in a heartbeat."
-Luisa Tamayo