wfcc trainer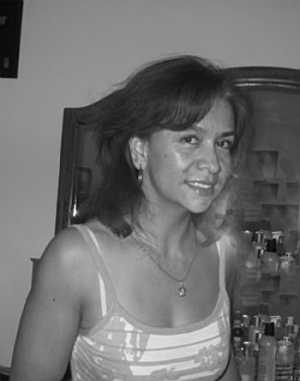 Gloria Aristizabal
Certified Level Personal Trainer
Areas of Practice
I enjoy working with clients who wish to work on weight management, strength, endurance, coordination, mobility, balance, flexibility, and athletic training. I strive for my clients to enjoy their workout and achieve their fitness goals.
Experience
I have 10 years experience as a Physical Ed. Teacher, and 6 years experience as a fitness professional. My experience in training athletes, seniors, & models has given me a diverse background in the fitness field.
Philosophy
I am totally convinced that Personal training is the most effective way to complete the different phases of training and reach your maximum potential.
Certifications & Achievements
BA in Physical Education, Libre University, Colombia (1998) Fitness Professional, Fitness and Health Promotion, Humber College (2006) Certified Personal Trainer, Can Fit Pro (2007) Fitness Instructor, Can Fit Pro (2010) Yoga and Exercise Certificate, East to West Yoga (2012)
What Our Members Say
I have been training with Gloria A at Womens Fitness for the last 6 months. Gloria is always very encouraging, has a vast knowledge of her profession and has made each of my training sessions challenging and rewarding. I have been able to see continual improvement from my sessions, feel stronger and have noticed a positive change in my appearance. I aim to continue to train and maintain a good level of fitness with her help for a long time to come. I would have no hesitation in recommending her as a personal trainer if you want to achieve your fitness and health goals.- Sue Harrison
I have been training with Gloria for close to 2 years now. I enjoy training with her and can say that she is an amazing trainer. She has taught me a lot in the time that she has trained me about strength, balance and coordination and how to avoid injury. She does a great job correcting my form, is patient with me when I am learning a new move and knows when to push me past my comfort zone.-T.P.