wfcc trainer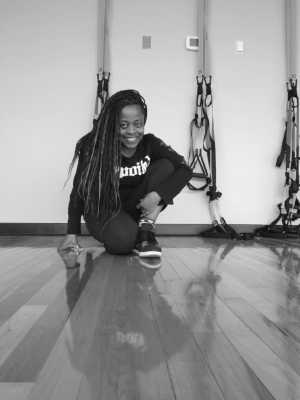 Michelle Steele
Certifid Personal Trainer
Areas of Practice
I enjoy working with clients to reach their fitness goals including: Fitness Competition Prep, Police Testing, Tough Mudder, or Toning and Strength. My favourite training tools are Free Weights, Plyometrics, TRX and using your own body weight.
Experience
My love for fitness started in my late twenties and during that time I competed in numerous fitness shows. In addition, I taught Hip Hop Dance to kids, teens and adults at both recreational and competitive levels.
Philosophy
My goal is to make every session fun and effective so that you can lead a healthy lifestyle and get the best results possible. I always stay up to date with the latest training methods and love to share them with my clients. I will help you to believe that you can achieve!
What Our Members Say
I would have given up long ago had it not been for Michelle's encouragement and committment to my long term health and fitness goals. The sessions are challenging and intense but not impossible, as I am often surprised at what I can do...because she knows that I can do it. I've gained confidence in these last 3 years, when all I felt comfortable with was running, and even that has improved! Michelle us a true professional and is passionate about fitness and health, definitely an asset to her clients. Thanks Michelle!! - Filomena