wfcc trainer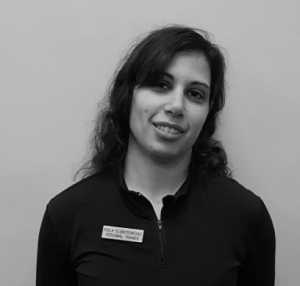 Rola Elbayrakdar
Certified Personal Trainer and Fascia Stretch Therapist
Areas of Practice
I create individualized programs and specialize in working with clients of various body types. I love to see changes as I encourage and support my clients in reaching their personal fitness goals. I am also a passionate Fascia Stretch Therapist. I love how this treatment improves posture and reduces or removes pain from people's lives. The immediate improvement or relief that I have witnessed clients experience after just one session is so rewarding to me.
Experience
Throughout my 4-year career as a Fitness Professional I have seen how exercise and flexibility can improve our health. I believe that education and body-awareness are vital to a safe and effective workout.
Philosophy
"You are your only limit" is a quote I truly follow. I believe that determination and commitment is the key to a healthy life. I also believe that physical activity and movement are essential to seeing changes that positively impact our mind and body.