WFCC TRAINER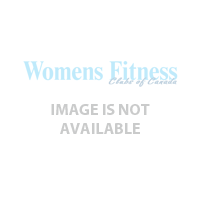 Teaches:
Simone Elliott
Areas of Practice
Dance has always been my passion but I never really considered it as a viable means to achieve my fitness goals. However when I discovered Zumba at WFCC, I finally found a fitness vehicle that I could truly commit to. After 2 years of religiously attending Zumba classes and after much encouragement from WFCC staff and members, I decided to become a licensed instructor. That decision has not only re-shaped my body, it has re-shaped my life while affording me the privilege of playing a small role with a bird�s eye view of similar and greater changes in the lives of other women.
Experience
I have been a licensed Zumba instructor since March 2011 and have had the pleasure of attending WFCC group fitness classes since 2008 with several of the dynamic instructors on WFCC staff.
Philosophy
If you can't commit to the ideal means of achieving your goals, find something you love to do that will accomplish the same result and it will become a seemingly effortless task. What'd she say? If plan A and plan B aren't working for you, consider plan "Z"! Zumba is an exhilarating cardio dance class that has been a catalyst to kick-start the fitness goals of many healthy bodies in the club. Once you find "your fitness thing", the results and the fun will speak for themselves and before you know it, you will be looking to compliment your workout with core strengthening, cardio, resistance training etc.
Certifications & Achievements
Licensed Zumba Instructor Licensed Zumbatomic (Zumba for Kids) Instructor