WFCC TRAINER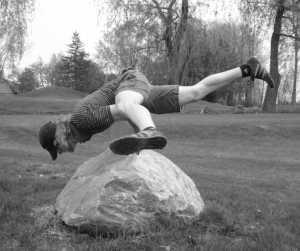 Teaches:
Gerald Heydens
Group Fitness Instructor
Experience
I currently teach Hot Yoga at Womens Fitness in Pickering on Sat mornings(based on the principals of Power and Ashtanga Yoga). I've been teaching Yoga for over five years, in Fitness and Yoga studios. I continuously participate in classes, workshops and seminars to provide and pass along to all my participants the best practice and knowledge available.
Philosophy
My journey began many years ago in the fitness industry participating in Spinning classes. Already an avid cyclist, Spinning was a natural way to keep up with my outdoor cycling and, with fantastic mentors, became a Spinning instructor. But I needed something to balance out my cycling and that is when I found Yoga, which is totally awesome. Yoga is Life Changing and the key for a Healthier, Fitter Body and Mind! I can help you achieve that change, to become a better YOU, to look GOOD, and to feel FANTASTIC! Come try my class, just breathe and have fun! In my Bio pic that's me showing off in a pose called Koundyanasana. You want to learn it, I can teach you! Also, Ask me about my 7,500km bicycle journey across Canada and how Yoga played a big part.
Certifications & Achievements
RYT 200 & 500 / Register Yoga Alliance Teacher / Certified Yoga for Runners Teacher / CanFit Pro Fast Track Fitness Yoga Instructor / Certified Johnny G Spinning Instructor / CPR Emergency First Aid