WFCC TRAINER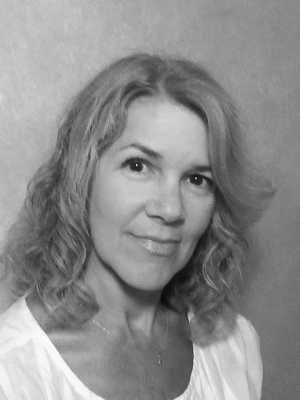 Teaches:
Susan Anderson-Wilcox
Areas of Practice
I was trained in yoga in the tradition of B.K.S. Iyengar which focuses on alignment. I use props such as blocks and straps to help students create the shape of the poses if their body doesn't naturally align properly. I also have an understanding of the principles of Anusara Yoga, Restorative Yoga, and Yoga for Aging.
Experience
I have been a yoga practitioner for more than 12 years. In addition to teaching hot yoga and regular temperature yoga to students ages 20-55, I also participated in a research project on the benefits of yoga for older adults, ages 63-78. I have conducted workshops on Yoga for the Office, Meditation and Stress Management Skills for Students, and Yoga for Aging Well.
Philosophy
Yoga is for everybody and every body! The asanas (poses) can be modified to be accessible despite tight hamstrings, shoulder injuries, and low back issues. Over a period of time, these concerns will ease or melt away altogether. But aside from the physical benefits of yoga, the practice of breath awareness and attention to the mind-body connection spills over into all other aspects of life. I encourage students to work at their own level and respect their body throughout the class while still providing challenges.
Certifications & Achievements
I am a Registered Yoga Teacher, graduating with the Honour of Distinction. I have completed workshops in Pre-Natal Yoga, Anusara Yoga, Restorative Yoga, and Meditation, as well as others targetting specific areas such as Forward Bends and Rotations. I have completed a course in nutrition and hold certifications in Standard First Aid, CPR, and AED.