WFCC TRAINER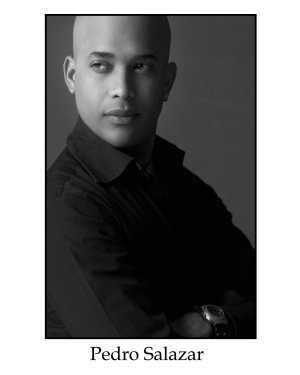 Teaches:
Pedro Salazar
Bachelors Degree in Psychology undergraduate in Kinesiology (1993-1997) York University • University Pedagogica, Caracas, Venezuelan Master of Arts Degree in Languages (1983-1988) • Can Fit Pro Certified Fitness Professional • Red Cross CPR and Fir
Areas of Practice
Bootcamp Bosu Stability Ball Training Indoor Cycling Muscle Conditioning Mat, Ball, and Fitness Pilates Latin Dance Core Conditioning Kickbox Strength conditioning Aqua Fitness Step Cardio Conditioning Stretch Gravity Training System TRX
Experience
Group Fitness Coordinator Womens Fitness Clubs of Canada Burlington Branch Group Exercise, Indoor Cycling and Dance Instructor Lifetime Fitness Fitness and Wellness Director, Group Fitness Instructor, Gravity Pilates, Group and Master Trainer at The Pavilion, Thornhill, Ontario Personal Trainer, Group Exercise and Dance Instructor Extreme Fitness. Various Locations Across The GTA, Toronto, Ontario Group Exercise The Fitness Institute. Toronto, Ontario Personal Trainer, Fitness and Dance Instructor Adrenaline Fitness. Toronto, Ontario Group Exercise and Dance Instructor. Ballys Total Fitness, Various Locations across the GTA, Toronto, Ontario Dance And Fitness Instructor Toronto Catholic Board of Education. Various Locations across the GTA.
Philosophy
Teach your class like your are auditioning to a new crowd every time...make it Fun, Energetic and unforgettable! Those who hear not the Music must be Mad"
Certifications & Achievements
2012 Canada Natural Health and Fitness instructor of the Year Top Group Fitness Instructor in the GTA 4 Latin Professional Dance Champion Toronto
What Our Members Say
I just wanted to write to let you know how much I am enjoying Pedro's classes.

He is talented, skillful and has an abundance of energy. He really knows how to motivate the classes he teaches. I think he helps build camaraderie in his classes because he engages us with his sense of humour and besides work outs we also share laughs.

I look forward to his classes because they are all different. He mixes the music and moves and is constantly adding new routines. I requested a song in his latin dance class and the following week he had already incorporated it into the routine.

I also look forward to his classes because I know I am going to get a great work out. I attend his classes because I believe they can help me significantly reach my goal weight because his classes are not easy or boring. He plans and prepares for them and I want a challenge. He is a passionate instructor, a real people person who instructs with a smile on his face.

Tonight I brought a friend on a guest pass just so she could attend his class. She came from Guelph and she really loved it.

Thanks for bringing Pedro on staff, he is a welcome addition.