WFCC TRAINER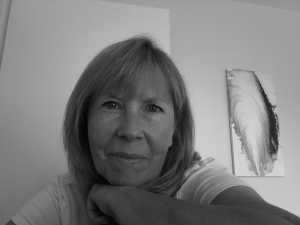 Teaches:
Maureen Ridding
BOOTCAMP, ABS BLAST
Areas of Practice
Practice the 80/20 rule. "Show up 80% of the time. This means show up to your workouts and eat the best possible foods to support your health 80% of the time. The other 20% is meant for us being "human". We all have days and we are only human to allow ourselves a break sometimes!" Try not to focus on how food and fitness make you look, focus on how great healthy and regular workouts make you feel. So eat well, sweat often and laugh.
Experience
For 33 years now I have proudly been working in the fitness industry. Throughout that time I have had the pleasure of working as a Fitness Instructor, District Supervisor, training up and coming fitness instructor's and a Fitness Co-ordinater. I have been with Women's Fitness for over 10 years now. It has been my pleasure to teach such an amazing group of participants in a variety of classes such as Cardio Kickboxing, Muscle Conditioning, Step, Bootcamp, Hi/Lo Cardio, Tabata, Hiit, Hiit 45, Beat, Core Conditioning. The goal I hope to achieve, is to make a positive impact on each participant. Find a workout that brings you joy. It's a lifestyle choice and should be about balance. Find some sort of exercise that you connect with and make it a joyous experience, not a chore. If I can help even one participant feel stronger, healthier and more confident, than I know I'm on the right track.
Philosophy
I believe in bringing to every class I teach positivity and inspiration to those who want to achieve optimum health and wellness. I try to inspire participants to reach their fitness goals in a fun, safe and challenging manner. The way I motivate is by teaching proper form with enthusiasm and to help achieve results while having fun. I hope to inspire participants to continue to make exercise a regular part of their life.
Certifications & Achievements
Certified Can-Fit-Pro F.I.S. and CPR Certified BOOTCAMP,HIIT, HIIT45, CARDIOKICKBOX, TABATA, HI/LO CARDIO, MUSCLE MIX, ABS, ABS BLAST, ABSROCKBOTTOMS, CIRCUIT TRAINING
What Our Members Say
Maureen is inspring, motivating putting humour into her classes and her passion shows through all of her classes.