WFCC TRAINER
Notice
: Undefined variable: error_msg in
/home/womensfitness/public_html/trainer-details.php
on line
47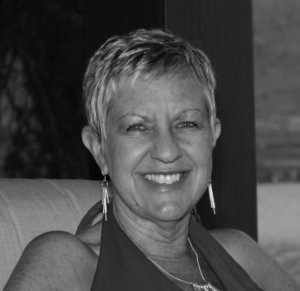 Rosi Vanderheijden
Certified Personal Trainer & Nutrition and Weight Loss Specialist
Areas of Practice
I have been a Personal Trainer, Nutritionist and Nordic Walking Instructor at WFCC since 2008. My passion is to inspire and coach my clients to lead healthy and active lifestyles while enjoying the process. I have had multiple low back, shoulder and knee injuries and surgeries and completed several courses, including Dr. Stuart McGill's "Building a Better Back." If you're unsure of where to start after an injury, or are new to fitness, I will design a safe program suitable for you.
Experience
I have been active my entire adult life. Involved in the fitness industry since 2002, I was co-owner of Go Figure Women's Health Club in Ajax. I love being in the great outdoors, so I get my cardio training by Nordic Walking, running, biking and hiking. I participate in triathlons and runs to keep myself challenged.
Philosophy
My goal is to help you achieve your health and fitness goals. As we are all different, your program will be tailored just for you. You will work hard, within your own limits. I will make sure your workouts are safe, challenging and fun, with plenty of variety so you will never get bored. I hope to inspire all of you to make exercise a regular part of your life.
Certifications & Achievements
Health and Fitness Diploma, Stratford Career Institute / Personal Trainer Specialist, CanFit Pro / Nutrition and Weight Loss Specialist, CanFit Pro / BOSU Balance Training Certification, Twist Conditioning / Resist-A-Ball Certification / Licensed Nordic Walking Instructor / Building the Ultimate Back Workshop, Dr. Stuart McGill
What Our Members Say
I had the pleasure of signing up for Rosi's nutrition and weight loss counseling this spring.
Her program has been very helpful in making me aware and accountable for eating healthy foods and exercising daily.
Rosi did not restrict my eating habits but showed me how to read labels and introduce healthier foods into my diet. She also has some great recipes.
She is extremely knowledgeable about nutrition and anything to do with health and exercise. She is supportive and dedicated to the success of her clients and I have felt very privileged working with her.
Rosi also showed me, with weight training, how to increase my exercise so that my body would work more efficiently towards my goal.
It is amazing how alert and energized I feel. I am 61 years old and have increased my levels of endurance, motivation, energy and I am pleased to say that I have lost 10 pounds.
I would strongly recommend Rosi's nutrition program and training services to anyone who is looking for a push in relation to their fitness goals.
Thank you Rosi,
Debra
Rosi's Notes:
Debra had a goal to lose those last 10 stubborn pounds. Many of you probably already know that those are the hardest to shed. She worked really hard at portion control and tracking every last bit of food that passed her lips, ultimately leading to her success. I couldn't be more proud of her.
I have trained with Rosi for a number of years now. Started off with Nordic Walking, which I love and continue to do and is a great way to enjoy the outdoors. Then personal training started. Training with Rosi is a pleasure; she is enthusiastic and continually changes things up. If I have an injury, she always has an alternative way of working out so I don't make the injury worse. She thought I would be able to run and taught me how to start and increase the running/walk ratio. With Rosi's training and help I just completed a 10K run for the first time in my life. I couldn't have done it without her. Thanks Rosi for all your encouragement and helping me through my journey. – Betty (age 61)
I have been training with Rosi for almost 6 years. During this time I have lost over 20 lbs. (17 lbs. body fat), and I am stronger and fitter than I have ever been. With Rosi's encouragement, last year I did a 10 km fun run and a 5 km chip timed race. In the latter I came in first in my age group, but what made me happier - 3rd in the "masters" (women 40 and over). Rosi has been unfailingly helpful throughout this time, ensuring that I am continuously challenged while teaching me to be mindful of my body and its limitations. With her coaching I have been able to workout through injuries and I have no doubt that I will continue to be fit and healthy in my retirement. Susan Lemieux, age 61
Rosi has been my personal trainer for about 6 years. I see her twice a week for a thorough and inventive workout. We use a multitude of machines, free weights, bands, balls and other equipment. She patiently describes and shows me how to do the exercise and the benefits of it. I particularly like the back and neck massage during the cool down. I also participate in her Nordic walking classes on weekend for a good aerobic workout. I have lost 15 lbs and 5% body fat. Rosi is a fantastic trainer. Susan K, age 52
I've been working with Rosi since I joined the gym in 2009. She is all you'd want in a personal trainer - knowledgeable, encouraging, and supportive. She adapted my work outs to keep challenging me as I got fitter and stronger, using all the tools available - free weights, the TRX system, medicine balls, stability ball, bosu, gymsticks - you name it, Rosi uses it. With her help, I am the strongest and fittest I've been in my life. Thanks Rosi! Sally C, age 51
Star Rating: 5 out of 5.
GROUP NUTRITION December 15, 2014
I found that the Nutrition Class taught by Rosi was very valuable!! We learned many important things about eating, food, nutrition, shopping and reading product labels. Rosi was a fantastic leader and I would recommend her and the nutrition class to others.
Star Rating: 5 out of 5.
THANK YOU ROSIE! August 14, 2014
I have had to cancel my membership at the club only because I am moving out of the area. I was very happy at the Pickering Club. The staff were friendly but professional. Also the facilities were always clean. However the main reason I have continued and visited daily when I was in the city is the Inspiration of your personal trainer Rosie. When my friend and I decided to have a personal trainer help us, we were taken over by Rosie. She adjusted the sessions so that it fit both of us. She took into account my health issues and weaknesses so we both had she same basic training. After the sessions were completed my friend and I were probably in better shape, however weight loss was not evident. Then I realized I needed to do more. I wanted to look like ROSIE. Believe me I have a long ways to go before that happens ,but I am still inspired. Not only is she an awesome trainer, her infectious laughter and joy of life is evident when she is in the gym. I don't have to see her to know that she is there with one of her clients. Unlike some I have observed Rosie doesn't just show you what to do, she will quite often exercise right beside you. I will miss her and I hope she will continue doing for others what she has done for me. Thank you Rosie and all of the staff at the Pickering location.

"A short time ago I was asked by a fellow member why I was still working with a personal trainer after four years, as I *must know what to do*. My answer at the time was "Rosi challenges me, works with me through injury and changes it up constantly." After today I can also say that even if you *know* what to do, your personal trainer can spot bad form in a heartbeat. Thanks Rosi!""Rosi (@Pickering) rocks!
October 31, 2013
After a dumb move in a class turned a sore shoulder into a nasty injury, Rosi adjusted my workouts to both accommodate the injury and ensure that my workouts were still challenging. After today's session, I believe that my 58 year old body is finally ready to go back to the TRX. Thanks Rosi!"
Susan Lemieux
September 5, 2012
Rosi has been my trainer for the past two years. During that time Rosi has provided various programs for me depending on my needs and physical condition. Always encouraging, she never pushes beyond my physical capabilities.
On a couple of occasions I have had pulled muscles and Rosi designed programs which would further my physical development, and at the same time not aggravate the injury.
Perhaps the most valuable service Rosi has provided was during a cardio workout exercise. She remarked that my heart rate elevated quickly and was slow in descending to a normal rate.
Rosi suggested that I discuss this with my family doctor and provided me with the necessary data to present to my doctor. I did as she suggested and my doctor, based on Rosi's information, sent me for tests. It was discovered that I have an irregular heartbeat, and to date, my doctor has been monitoring my condition.
My doctor commented that I have a exceptional trainer, to have picked up on this anomaly.
I am grateful to Rosi for her constant support and encouragement. Rosi is a warm, caring person. What more could anyone ask for, not only as a trainer, but a good friend.
Carolyn Bustraen
November 16, 2012
When I first join Women Fitness, I registered for few training sessions with Rosi, at first I was under the impression that one month would be sufficient. I was totally wrong. I did over 20 sessions and was still learning. Rosi helped me to achieve my fitness goals, she was a great mentor. I learned so much. She taught me techniques, details that make all the difference in your workout. She is very knowledgeable in her field and a great motivator. I was always inspired coming to my training session. I strongly recommend her and will be forever grateful to all the knowledge I have acquired during my sessions. Many thanks Rosi!
All the best!
Dorothy
May 10th, 2016