WFCC TRAINER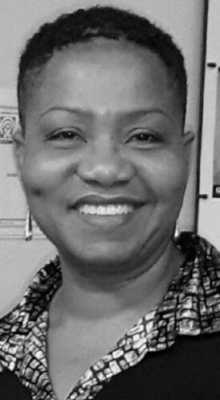 Teaches:
Ernie Anderson
CanFitPro Fitness Specialist Certification/First Aid/CPR/AED/Zumba, STRONG by Zumba, Schwinn Cycling
Experience
With an extensive background of over 20 years in competitive dancing (West Indian - Soca/Reggae/Dancehall/Hip-Hop/ Contemporary) and Latin - Salsa/Samba/Bachata /Merengue).
Philosophy
I strongly believe in an active lifestyle and my aim is to create a workout environment that not only motivates, but also empowers individuals to achieve their fitness goals and make a positive lifestyle change by continually challenging themselves in a judgement free, fun-filled class. Exercising should not be a chore, it should be enjoyable, something to look forward to and that's what my class offers. Break out of the regular physical routine -- Go ahead! Give my class a try! I promise you, you'll come away wanting for more.