WFCC TRAINER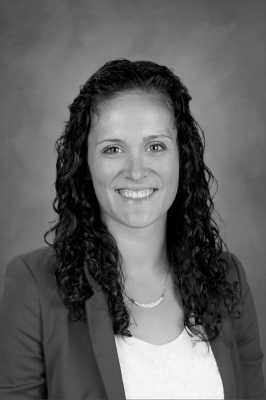 Teaches:
Melissa Warner
Zumba Fitness
Areas of Practice
CPR Level C & AED Zumba Fitness Basic 1 Zumba Fitness Basic 2 Zumba Toning Zumba Step Aqua Zumba Strong by Zumba
Experience
With a diverse musical and fitness background, Melissa has been enthusiastically teaching Zumba classes ever since she became an instructor back in 2011. Since then, she has completed numerous additional certifications through Zumba Fitness, and has enjoyed teaching various formats of Zumba. In addition to numerous other professional qualifications, she holds a Bachelor of Music in Composition and Music Education from Wilfrid Laurier University, and a Bachelor of Education from Queen's University.
Philosophy
Melissa enjoys teaching group fitness classes and feels the high-energy atmosphere of group fitness classes help to motivate and empower students to achieve their potential. She adjusts her instructional level to accommodate the diverse range of abilities of all her participants in each class she teaches. In doing so, students leave her classes feeling successful, happy, and capable of working towards their goals.