WFCC TRAINER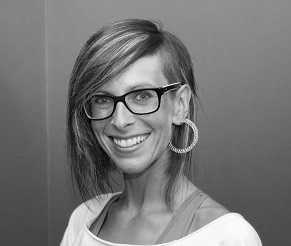 Teaches:
Zaza McNab
canfitpro Fitness Instructor Specialist
Areas of Practice
Zumba B1 Zumba B2 Zumba Proskills Zumba Step Fitness Instructor Specialist
Experience
Zaza started attending Zumba classes in 2011. She fell in love with it so much that it inspired her to become a Zumba instructor. She took Zumba B1 training in May 2012 with Ricardo Marmitte followed by Fitness Instructor Specialist course at Durham College. In the meantime, she started attending Zumba classes led by one of the best Zumba trainers - Amanda Grant, who also happened to teach in Oshawa. Zaza fell in love with her classes, her energy and passion. Amanda has become an amazing mentor/teacher/friend and had mentored her for quite some time until she started teaching her own classes as part of a Granted Fitness team as well as with Amanda at various high schools throughout Durham region. Amanda had helped her become the best Zumba instructor she could be with her own "funky" style as her participants used to refer to her. In September 2012, Zaza took Zumba B2 training with Amanda Grant as well as ProSkills Training in 2013 to help her become even more effective Zumba instructor. Zaza's enthusiasm, joy, and passion has affected many participants in a positive way.
Philosophy
Zaza believes group fitness helps people to become better in many areas of their life. Not only they become fitter and stronger, but they get to experience the positive results of group fitness - healthy bodies and healthy minds plus they get to make new friendships that last a lifetime. Zaza believes group fitness should be a fun and non-intimidating way to work out. All people are welcome and no experience is necessary. All one needs are a willing heart, open mind and a smile on one's face. Everything else can be learnt later. Just have fun, do your best and keep on smiling!!!!