WFCC TRAINER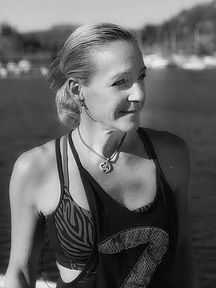 Teaches:
Heidi Tsinokas
Experience
As a dedicated full-time Group Fitness Instructor with 10 years of teaching experience, my main goals are to safely support, encourage and motivate those who attend my classes. Group fitness is my passion, I strive to create a supportive, non judgmental fitness community where friendships are made and smiles on sweaty faces are evident in every class I teach. I have experience teaching both Zumba and Warrior classes in Scandinavia specifically Norway and Denmark. I have experience teaching Warrior & KID Warrior & Zumba for many clients. In April 2017 I was the proud recipient of the International RED Warrior Instructor of the Month Award. Attending the Zumba convention and Can-Fit-Pro conference keeps me motivated to stay current in my fitness practices.
Philosophy
I strongly believe everyone has the potential to be physically fit and it's not always about appearance. Being healthy is at the top of my list When we are healthy, we have everything. Figure out what you love to do in fitness, practice doing that often and being Strong, Fit and Healthy will follow.
Certifications & Achievements
Recipient of the International RED Warrior Instructor of the Month Award. *CERTIFICATIONS: *Can Fit Pro Fitness Instructor Specialist, *CPR/AED, Zumba Fitness Basics 1 & 2, Zumba Toning, Zumba Step, Zumba Pro Skills, Strong by Zumba, *R.E.D. Warrior, Warrior Toning, KID Warrior, *Start Fitness® Sgt. Ken's Boot Camp, *Certified Coach Practitioner (CCF), Personal Training (CFP), (R.E.D. Warrior Nation is now know as Alignment Essentials)
What Our Members Say
.